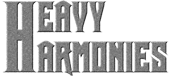 ---
Site Login
Message Board!
---
Newest Additions
Newest Comments
Audio Samples
Top 100 Rated CDs
Band Homepages
Cover Songs
Submit CDs to HH
Music Genres at HH
Links
Soundtrack Reference
---
Best CDs of 2020

Best CDs of 2019
Best CDs of 2018
Best CDs of 2017
Best CDs of 2016
Best CDs of 2015
Best CDs of 2014
Best CDs of 2013
Best CDs of 2012
Best CDs of 2011
Best CDs of 2010
Best CDs of 2009
Best CDs of 2008
Best CDs of 2007
Best CDs of 2006
Best CDs of 2005
Best CDs of 2004
Best CDs of 2003
Best CDs of 2002
Ultrasound 2001
Ultrasound 2000
---
About the Site
Donors
Site Contributors
My CD Collection
---
View Bands by Genre:
Pop AOR / Westcoast (430)
Melodic Rock / AOR (2020)
80s Hard Rock (4424)
Modern Hard Rock (205)
Sleaze Glam (761)
Melodic Metal (711)
Prog Rock (265)
Southern or Blues Rock (160)
Instrumental Wizards (186)

Search ALL of Heavy Harmonies:
Search specific categories:
THE Hard Rock and AOR Reference on the Internet!
Bands: 9164 CDS: 21745 Songs: 258053
#s A B C D E F G H I J K L M N O P Q R S T U V W X Y Z
Compilations Soundtracks Tributes
New Comments
The following are the newest comments about discs in the Heavy Harmonies database. Click on the album name to go to the page for that CD and add comments of your own!
CD: Maggie Bell - Crimes of the Heart
From: MelodicMetal4Ever
Date: April 14, 2021 at 20:22
gotta agree with Rafo. Her voice is a lot like Tina turner in her inflections. Great AOR. Favorites are: Crimes of The Heart, Endless Night, Living A Lie, Love Me Stranger & I'm On The Edge. Highly recommended!!
CD: Dante Fox - Under Suspicion
From: hair metal again
Date: April 14, 2021 at 13:20
superb debut for DANTE FOX that i had the pleasure of buying just when it was released and i was stunned by its excellence!Sue s vocals are divine and Tim s guitar work really great and imho one of the best female fronted releases of all time!all the songs are great and the hooks are everywhere!love it
CD: Young Blood - Transfusion
From: Leykis101
Date: April 14, 2021 at 8:37
Pretty good radio friendly NWOBH, dont know how these guys slipped under the radar?
CD: Pretty Boy Floyd - Leather Boyz with Electric Toyz
From: Auslander
Date: April 14, 2021 at 7:02
This album summed up the glam metal scene for better or worse. Better in my opinion. I love this disc still. The title is something of a meme in itself. Rock N Roll is an essential slice of 80s metal, in the top 100 of the genre. The music is fun. The costumes are glam. The Boyz might look like ladies but they also love them and sing about them, and partying etc. Nothing wrong with a good time. Grade A.
CD: The Treatment - Running With The Dogs
From: Doghouse Reilly
Date: April 13, 2021 at 18:12
I don't really think of myself as much of a ballad guy, especially as I've gotten older. But "Cloud Across The Sun" has such a wistful, end-of-summer feel to it, and it remains, strangely enough, my favorite song by the Treatment.
CD: The Treatment - Waiting For Good Luck
From: Doghouse Reilly
Date: April 13, 2021 at 18:05
The lads return for their fifth album, the second with third singer Tom Rampton. I really hope they can hang on to this guy. Waiting For Good Luck continues with the now-expected formula of simple, bluesy riffs played with a more aggressive approach. As with the last album, there are no true ballads here, but there are a handful of slower (but still rowdy) blues tunes, and some clean guitar mixed in on "Tough Kid." Good disc!
CD: Gowan - Strange Animal
From: Auslander
Date: April 13, 2021 at 16:37
Really different kind of pop. Apparently Gowan was quite successful in his native Canada. There are some proggish elements to this sound, a bit of pomp and AOR. Not much guitar. Strangely, the two standout tracks are at the back end of the album: Strange Animal and A Criminal Mind. Well, it is a fairly unique album, especially if you like more challenging pop music like Peter Gabriel. C+.
CD: Vision - On The Edge
From: hair metal again
Date: April 13, 2021 at 12:19
pretty good release for VISION with a new singer that is very intense and his voice sounds sometimes excellent and sometimes pretty bad & out of key!the songs are interesting and overall i quite like that one with "stranded" being the def highlight
CD: XYZ - Letter to God
From: dany69
Date: April 12, 2021 at 23:30
Et dire que j'ai perdu 10$ (in use) pour cette ? Méchante grosse pointure ? Pas écoutable,,,, dans la riviere,,
CD: Boudreaux - Fallen Angel
From: Diamonddave777
Date: April 12, 2021 at 17:35
A nice, pleasant discovery from this band born in the debut 90'S. It's just a piece of US Hard-Rock , Hair Metal with strong choruses , good guitarist. Check it out if you are nostalgic of XYZ, Winger, VH, etc.
CD: Heart Healer - The Metal Opera by Magnus Karlsson
From: Auslander
Date: April 12, 2021 at 14:26
Picked up this album today. It's pretty bombastic stuff, featuring female vocalists of the symphonic metal kind, pseudo operatic. I don't really know all the singers backgrounds, sorry. The storyline of the work is a little confusing, sorta spiritual thing. But, musically the songs have that modern riff-heavy symphonic wall of sound that is so popular in Europe. Having different vocalists does help relieve from the potential of sounding samey, but having them all of the same gender keeps the required consistency. Rock operas are not everyone's cup of tea but this is an early contender for the best one of 2021. Best track - Into the Unknown. B+
CD: White Lion - Mane Attraction
From: hair metal again
Date: April 12, 2021 at 4:58
a def masterpiece for WHITE LION with an amazing production by Richie Zito anda big variety of songs frpm anthems like "lights and thunder" ,to ballads "you re all i need",'till death do us part",to great mid tempos like "it s over","love dont come easy" and sleazy rockers like "she s got everything"!unique band with those trademark Mike s vocs i love everything they did and Mane Attraction is a classic of the 90 s hard rock scene
CD: Peter Frampton - Frampton Comes Alive!
From: Auslander
Date: April 12, 2021 at 0:47
The greatest use of the talkbox ever. Some artists managed to achieve the feat of making live recordings that were superior to their studio works. This falls into that category. Frampton Comes Alive has the definitive versions of Show Me the Way, Baby I Love Your Way and Do You Feel Like We Do. If listing just those three tracks doesn't convince you, I don't know what will. A+.
CD: Ugly Kid Joe - America's Least Wanted
From: Auslander
Date: April 11, 2021 at 14:33
My release is a "Australian Tour Edition" that is the same as the regular release other than it has the Australian flag featured instead of the American one on the digipak cover. As we all know, the name of this band was inspired by the glam group Pretty Boy Floyd, and is basically opposite them. The lyrics are pretty tongue in cheek, as were the videos. It is a fun album that broke really big in Australia due to the inspired Harry Chapin cover. An excellent release at the end of the hard rock era. Graded A. Essential.
CD: Queen - Queen Rocks
From: Auslander
Date: April 11, 2021 at 14:24
Personally I really like this compilation as it collects some of the more rock oriented tracks from Queens catalogue onto one disc. The retake song is excellent and an improvement over the original. I actually tend to slip this disc in a lot more often than any of the other "hits" collections by Queen due to the guitar focus. This is an underrated release. A+.
CD: L.A. Guns - Cocked and Loaded
From: Doghouse Reilly
Date: April 11, 2021 at 3:37
Auslander: I can see your point regarding the Big Four. But without getting too far afield, I think it's a little different with thrash, since that music wasn't so much intended for mass appeal. Metallica's huge success seems like kind of an accident. I do think the Big Four belong grouped together, since if nothing else, they were the earliest and most visible bands in thrash, even if one4 of them sold a shit-ton more records than the other three.
CD: Winger - Winger
From: Doghouse Reilly
Date: April 11, 2021 at 3:33
My feeling is pretty much the same, Auslander. It's hard to ignore how well-crafted these songs are, almost on a Def Leppard-like level. And then there's that nostalgia factor as well. But even Reb Beach says in the book that if he hadn't been in the band, he might well have made fun of them too.
CD: Legs Diamond - A Diamond Is A Hard Rock
From: fdr
Date: April 10, 2021 at 17:41
Killer second album and, like the debut, almost a flawless masterpiece. Powerful, melodic, varied, lively, here they refined the perfect formula, already seen on the first album. How this album is so rarely mentioned and remembered when talking about hard rock classics is incredible. They should have been huge.
CD: The Winery Dogs - Hot Streak
From: Auslander
Date: April 10, 2021 at 2:39
I really dug the Winery Dogs. I guess they aren't a thing anymore? Pity as I like their sound. Good paw-er trio (sorry...).
CD: L.A. Guns - Cocked and Loaded
From: Auslander
Date: April 9, 2021 at 23:54
I was having a similar discussion on tiers about the so-called "big 4" of thrash. My point was that putting Megadeth, Anthrax and Slayer in the same tier as Metallica was not accurate. Metallica sold 4 times as many records as the other 3 bands combined. I know sales are not everything, but as far as successful genres, breakout bands like Def Leppard, Motley Crue and Bon Jovi drag through other acts to enable them to make a living and reach wider audiences. It is then down to obsessives like us to endlessly debate the merits of all the hundreds of fish desperately swimming in the wake of the whales.
CD: Winger - Winger
From: Auslander
Date: April 9, 2021 at 23:42
The book just arrived for me yesterday from Amazon. I can't wait to read it. If Kip Winger wanted the same reverence as Rush then he should have performed prog epics and not chased commercial acceptance. Still, I like Winger, but I love Rush. I do think Winger get a bit bashed around though among fans in our genre. But I'm not sure they are any more hard done by that Stryper, Poison, Bon Jovi or Warrant. People just like to knock down tall poppies. It goes with being successful in niche genres.
CD: Sunstorm - Afterlife
From: Diamonddave777
Date: April 9, 2021 at 14:44
Agree with you also, not a Sunstorm album like the previous with JLT but IMO a strong piece of Melodic Metal for sure, Ronnie Romero is perfect .
CD: Winger - In the Heart of the Young
From: Doghouse Reilly
Date: April 9, 2021 at 14:17
Turns out "Can't Get Enuff" and "Easy Come, Easy Go," the two songs that are most reminiscent of the debut, were written at the last minute, both in a single day, because Beau Hill or somebody "didn't hear a single." (This is the identical scenario that gave us "Cherry Pie.") On a personal note, by 1990, I was beginning to sneak looks at my sister's Seventeen magazines, because unlike Boys' Life, there would be articles about music and sex, two topics about which I was insatiably curious. Even at that age, I was able to see that Kip was doing in "Can't Get Enuff" EXACTLY what teenage girls were being warned about. I guess if I were ten years old today, I'd be called a "simp," but fuck it.
CD: Winger - Winger
From: Doghouse Reilly
Date: April 9, 2021 at 14:01
Have y'all seen this new book called "Nothin' But A Good Time?" It's a history of hair-metal, told in the artists' own words, documentary-style. The Winger guys confirm that "Sahara" was one of many band names they toyed with and discarded, nothing more. More interestingly, Kip still seems very arrogant and bitter. He acts like the _ow owed the band (and him in particular, naturally) for being Serious Musicians. What he still fails to recognize is that most of his intended audience didn't fucking care that he was Mr. Classically Trained Music Theory Guy. Most of the people buying the Winger record in 1989 never heard of the Dixie Dregs and probably wouldn't have liked them if they had. Reb Beach is great, no doubt, but he was far from the only flashy, technical guitarist on the scene. But in Kip's mind, they should have been afforded the same hushed reverence as Rush. To me, that's total bullshit—and plus, I don't like Rush that much.
CD: L.A. Guns - Cocked and Loaded
From: Doghouse Reilly
Date: April 9, 2021 at 13:35
You're right, Auslander: L.A. Guns were definitely second-tier. They only got to play arenas by opening for other bands like AC/Dc. I like "Never Enough" as well, but comparing it to their first album, yeah, I can see why some would see it as something of a sellout. "The Ballad of Jayne" was their one crossover hit, and even that wasn't all that big. They were still a band mainly for the rawk crowd. I've always been a little lukewarm on the debut, maybe because I heard Cocked and Loaded first, and so after that the first album seemed underdeveloped. A song like "Bitch Is Back" would never have made it onto this album. BTW, Vain weren't even third-tier in America, as far as popularity or commercial success went.
CD: Warrant - Ultraphobic
From: hair metal again
Date: April 9, 2021 at 6:34
pretty good release for WARRANT back in 95 following the flow and altering their sound towards the grunge direction but without being exactly like it .as the hooks and the melodic lines still exist !ni s songwriting ability is their trademark and the performance is convincing!"chameleon","sum of one","undertow" and "ride #2 " are the highlights!always liked WARRANT
CD: Reckless Love - InVader
From: Auslander
Date: April 9, 2021 at 5:56
Haha reading old comments from random releases sometimes brings up gems! Very funny stuff from all sides back in 2016 🙂 here. I'm pretty sure all the dudes back in 2016 would see the funny side too. For me though, I never bought this album but I have their first three. I came to read the comments here to see if I should be a completionist on this band or not... I am none the wiser! 😆
CD: Quota - Stick To Your Guns
From: Auslander
Date: April 9, 2021 at 4:25
Geeeeeez I picked this up a few years ago for $6. I didn't realise it was so valuable... SELL SELL SELL!!!
CD: Place Called Rage - Place Called Rage
From: Auslander
Date: April 9, 2021 at 3:52
How many bands are named after their best song? This band springs to mind, and Beggars & Thieves. I like this little known album. It's a keeper. Grade C+.
CD: Passion - Under the Covers
From: Auslander
Date: April 9, 2021 at 3:39
I know I'm harping on by coming back to this, but what is the point of including digital only releases in your collection? How can you own a digital release, it doesn't physically exist. It annoys me when bands/labels do this.
CD: Orion the Hunter - Orion the Hunter
From: Auslander
Date: April 9, 2021 at 3:20
The best Boston album not released under the Boston moniker. That's about the best description I can make of this little beauty. Has had a high quality re-release so you should be able to track down the cd ok. It is worth it for just the track "So You Ran" alone. Graded B+.
CD: Motley Crue - Music to Crash Your Car to - Volume 1
From: Auslander
Date: April 9, 2021 at 1:15
There is crass and then there's disrespectful. Even though I am a big Crue fan (musically) I can't shell out $ for a release that mocks the death of Razzle like this. Seriously Vince needs to have a hard look in the mirror over this title.
CD: Walk the Walk - Walk the Walk
From: edukiki
Date: April 8, 2021 at 21:29
Perfect cd of hard rock , return to 80.s years In vein of Crazy Lixx but more comercial
CD: Dion Bayman - Don't Look Down
From: MelodicMetal4Ever
Date: April 8, 2021 at 20:12
DION BAYMAN!!! REMEMBER that name: His voice is smooth as silk and MAN can he write catchy, infectious songs. favs are: 2,3,5,6,7,8,9,10 TRY HIM OUT!! Also don't miss his 2018 album "Better Days". It's even BETTER if you can believe that. He ranks in my top 10 AOR vocalists. SO GLAD I found this album/singer.
CD: Land of Tales - Land of Tales
From: 123charpenay
Date: April 8, 2021 at 16:41
i can add that there is one bonus track on the japan import.an acoustic beautiful cover of one song of the record.
CD: D.A.D. - No Fuel Left for the Pilgrims
From: Auslander
Date: April 8, 2021 at 5:34
When I got this album I was blown away and had to read everything I could about it. The sound was often described as "cowpunk" like a combination of western music and punk rock. Of course we all know that there is a healthy dose of sleaze in it as well! But I think cowpunk is a good descriptor. The funniest thing is this is a Danish band playing this American style, but I guess some of the best Western movies were Italian, so go figure. Sleeping My Day Away is of course in the top 100 of any 80s hard rock song list. Girl Nation is almost as good. Awesome, original-sounding release. 88/100.
CD: Alice Cooper - The Last Temptation
From: Auslander
Date: April 8, 2021 at 4:45
This is actually pretty cool. Lost in America is a fantastic song, with those rebel teen style lyrics that did Twisted Sister so well. My version came with a comic book written by none other than Neil Gaiman. Alice Cooper was the bad guy in the comic and it is a Halloween themed story. It's pretty great to be honest. AC has always had that ability to maintain his marketability across many decades. While not sleazy like the last two albums, thus is prime commercial hard rock. A fine release. 83/100 or 93/100 with the graphic novel combination.
CD: Contagious - Free Indeed
From: Auslander
Date: April 8, 2021 at 4:36
This is about as dodgy as its album cover would suggest. Amateur hour. Seeing this here reminded me I have this rarity on the shelf collecting dust. So I am gonna sell it! 41/100 being generous.
CD: Chez Kane - Chez Kane
From: koogles
Date: April 8, 2021 at 4:25
The greatest solo female melodic rock album ever made.
CD: Brighton - Promise of Love
From: Auslander
Date: April 8, 2021 at 1:27
Back in my teens when I was buying anything that was Christian Hard Rock without even hearing a tune, I picked this up based on the cover (the band look hard rock and kinda glam-punk) and the label (Elefante brothers rarely disappointed). Well... I was surprised by the contents. Very lite. Mostly acoustic. I guess the closest similarity would be The Alarm? When I got over my disappointment I did find a few songs I liked, namely Wash Me in the Rain Again which has a Beatle-esque melody and tge title track which is upbeat with harmonies. But this album is not essential and the haircuts lied! 55/100.
CD: Leatherwolf - Leatherwolf (1987)
From: Auslander
Date: April 7, 2021 at 13:17
This band must be on the heavier end of the spectrum on HH. I admit I am a fan. There is one song I can't ever get out of my head from this release: "Cry Out". It's almost the perfect tune as far as my tastes go. The Calling is the other indispensable song. Not saying the rest of the album shirks but those two tracks are next league. This is a very solid, tight, denim-style, working man's US heavy metal band. I love it. 88/100.
CD: Marchello - Destiny
From: Auslander
Date: April 7, 2021 at 6:43
Thanks Charpenay. I have saved you as seller. You can find me by searching Crystavox - The 20 Year Mix Bonus Disc.
CD: Philip Bardowell - Fall to Rise
From: MelodicMetal4Ever
Date: April 6, 2021 at 19:54
ok.no reviews huh? Here we have the awesome Philip Bardowell. His 2nd album brings us into a more religious album. He sings as pleasant as ever on it. You can definitely tell he is a very religious person. (which IMO is pretty cool) Favorite songs are His Name, True Love, If I Fall, Since I Got Into You, Let Me be Your Servant Today (this song is infectious!!), We Give You All & What More Can I Give. HIGHLY RECOMMENDED!! GIVE IT A CHANCE!!
CD: Marchello - Destiny
From: 123charpenay
Date: April 6, 2021 at 17:25
hello auslander.last year i ve selling this cd on ebay.in japan import with obi.their second record "the magic comes alive" is better ,at my taste.if you want see my list on ebay scearch doc holliday "son of the morning star" autographied.
CD: Marchello - Destiny
From: Auslander
Date: April 6, 2021 at 13:56
I wish some label (I'm looking at you Rock Candy) would re-release this album so I won't have to sell a kidney or kill someone to get it. I have had a search for literally years for no luck. It's an empty space in my collection and I must get it, my precious!
CD: Snake Charmer - Backyard Boogaloo
From: hair metal again
Date: April 6, 2021 at 12:08
excellent release for SNAKE CHARMER ,a Swedish all star band offering smooth commercial rock music !the musicianship is exceptional,the songwriting very good and the sound is fresh with those intense backing vocals and many hooks!"not a day without you",'miracle man" ,"need a little help" and "free floating" are fine songs indeed
CD: Hardline - Life Live
From: rallen399
Date: April 6, 2021 at 10:46
One of the best side projects for anyone ever. Neil Schone from Journey started this with Johnny Geoli Schone is back with Journey but his signature is all over these songs. Great hard rock with awesome vocals. Even though this does have any new songs these older ones kick ass.9+
CD: Original Sin - Temptation
From: Leykis101
Date: April 6, 2021 at 5:26
All I can say is this motherfucker jams, good solid melodic rock/metal, if you like that, you'll love this, the lead off track is pretty amazing.
CD: Accept - Blood of the Nations
From: Doghouse Reilly
Date: April 5, 2021 at 19:05
I expected absolutely nothing from this album when it came out, even though I love the Accept sound, and thought TT Quick's Metal Of Honor is an extremely underrated disc. So maybe I shouldn't have been surprised with just how fucking good 21st-century Accept is. What Mark Tornillo lacks in ... well, not being Udo, he makes up for with better melodic singing when it comes time for that, and the better lyrics that come from singing in your own native tongue. But those power-saw riffs, slamming rhythms, and massed gang vocals are right where they should be. Tornillo's now five-album run with the band is one of the best and most unexpected comebacks in metal, and the Udo-or-nothing crowd are seriously missing out. Favorite tracks include "Beat The Bastards," "Teutoniterror," "Rollin' Thunder" and quintessential Accept bangers "The Abyss" and "Pandemic." But hell, they're almost ALL quintessential Accept bangers!
CD: Accept - Balls to the Wall
From: Doghouse Reilly
Date: April 5, 2021 at 16:32
And then Udo is ... well, he's Udo. Not a silky crooner by any means, or a helium-gulping power-metal yelper. In fact, when he tries to actually sing, like on "Winterdreams," it bombs. But maybe it's that super-serious German approach, but in some ways, Accept are even more "metal" than Judas Priest. Starting with songs like "Take On The World," Priest developed this light-hearted, life-affirming approach. Not to say that Accept weren't positive in their own way; they just came at it with more steely-eyed, grim determination than Priest's happier soccer-chants. So we've established the title track as an evergreen metal classic, and "London veatherboys" is great as well. The next couple are a bit less crucial, but then we hit a really strong run of songs through the middle of the album, including the rough sex of "Turn Me On" and the sneering "Losing More Than You Ever Had." In '84, just before thrash took off, this record must have sounded utterly crushing.
CD: Accept - Balls to the Wall
From: Doghouse Reilly
Date: April 5, 2021 at 16:20
If somebody asked me, "In one song, what does heavy metal sound like?" Not "thrash metal" or "death metal" or "hair metal" or any of these other subgenres, but just pure, undiluted "heavy metal." I think I would respond by playing the title track from Balls To The Wall by Accept. That's pretty much it right there in five minutes and forty-two seconds. That opening riff has THE nastiest, most snarling guitar tone ever; the rhythm section is absolutely pounding; the gang vocals are just massive, like an entire infantry division
CD: Rage of Angels - Rage of Angels
From: Auslander
Date: April 5, 2021 at 2:19
This is a classic of the White Metal genre. Too bad they split up even before this record was released. The rhythm section went on to form part of Steelheart. But, it is the excellent lead and backing vocals that do it for me. Mariano has a clean lead voice that can be gritty or angelic as needed. The twin guitar attack has crunchy rhythm and dynamic leads and riffs. It is melodic metal perfection! This is a headbanging joy to the ears that never gets old. Best tracks: Don't Give Up, Do You Still Believe in Love. 97/100.
CD: Baby Animals - Baby Animals
From: Auslander
Date: April 4, 2021 at 22:54
Great album. An Aussie hard rock classic. Rush You, Early Warning, and especially Ain't Gonna Get are good rocking tracks. One Word and Painless are good pop ballad tracks. Suze Demarchi has a smooth, clear, deeper rock chick voice. She is a genuine rock star. There is an Extreme connection here as Suze would marry Nuno Bettencourt who would be involved with Baby Animals second album. Well worth adding to your collection. Best track: Ain't Gonna Get. 85/100.
CD: Alien - Alien
From: dany69
Date: April 4, 2021 at 20:53
M A S T E R P I E C E Final Point .
CD: Durbin - The Beast Awakens
From: Diamonddave777
Date: April 4, 2021 at 16:14
Excellent surprise . I did not think that James was so good and able to sing as high ! It was not my remember of the QR Albums. A strong piece of melodic Metal with a good production. Check it out 🤘
CD: Corporate Control - Whatever It Takes
From: Diamonddave777
Date: April 4, 2021 at 16:11
Awful ! Production is totally failed, Pauls Sabu's vocals sound horrible, tracks are pure weakness. Can't stand the full listening , which is very very rare. Save your money and your time .
CD: Creye - II
From: X-Rocketer
Date: April 4, 2021 at 10:05
Like it better than the first on. More Rock like Heats similar to the first Heat.
CD: Thunder - All The Right Noises
From: angel50
Date: April 4, 2021 at 9:15
this is by far the worst piece of crap or garbage this band put out i am a hard rock metal person i would rather listen to a human passing gas then this garbage i dont know what happened but this release both discs blows big time i have everything from thunder but this is a pure pure waiste of money pure waiste of time i would rather listen to a redneck cd country or as i call it inbreeding shit backwords then at least i get everything back
CD: Salvage - Salvage
From: Leykis101
Date: April 4, 2021 at 4:27
Good fucking melodic hard rock, lyrics are kind of cheesy, but overall an outstanding disc.
CD: Bang Tango - Psycho Cafe
From: Auslander
Date: April 3, 2021 at 23:53
Jason has been waiting 19 years for that comeback haha! 😉
CD: Night Laser - Laserhead
From: Diamonddave777
Date: April 3, 2021 at 16:05
The album stars slowly with, IMO not the best tracks. Song after song the band offers us a good moment of HR in the vein of the 80'S, melodic with a piece of sleaze .
CD: Bang Tango - Psycho Cafe
From: MelodicMetal4Ever
Date: April 2, 2021 at 21:57
Jason: I don't hear Billy Idol LOL. But I DO Hear Guns N Roses and a little Cinderella. Decent album a few songs I liked.
CD: Gary Hughes - Waterside
From: Diamonddave777
Date: April 2, 2021 at 16:02
A real deception. Weak songs, low production, a kind of marshmallow Album , excellent if you want to sleep ... Gary Hugnhs has done much better. Don't spend your money on it.
CD: Axe - The Crown
From: hair metal again
Date: April 2, 2021 at 14:20
very very good release for AXE offering some fine hard rock songs with an updated sound and excellent musicianship!the songs are strong and especially "torturous game","fire and water" and "restless angel" !love it
CD: Airplay - Airplay
From: Thomas/Coastline
Date: April 1, 2021 at 19:06
This strong opening trio is followed by the well-known Manhattan Transfer number "Nothin' You Can Do About It" and yet another calm and romantic love ballad titled "Should We Carry On". Side two takes up the pace again with the fast-rocking "Leave Me Alone", superb melodic rocker "Sweet Body" and groovy/jazzy "Bix", which features a very nice horn section. The the last pair of tracks start off with "She Waits For Me", which is a disco-like but very good song with a catchy, infectious hook and finally the album is closed by Westcoast classic and all time favorite "After The Love Is Gone". 10/10
CD: Airplay - Airplay
From: Thomas/Coastline
Date: April 1, 2021 at 19:06
Airplay was a short-lived project formed by famous American session musicians David Foster (Keyboards & Vocals) and Jay Graydon (Guitars & Vocals), with Tommy Funderburk as the lead vocalist. Their 1980 self-titled classic was produced by Graydon/Foster and recorded by an incredible line-up of professional players and singers including David Hungate (Bass), Mike Baird/Jeff Porcaro (Drums), Steve Lukather (Guitar), Steve Porcaro (Keyboards) and Bill Champlin/Tom Kelly (Backing Vocals). It's regarded by many as one of the finest and most important releases in the history of Westcoast/AOR music, a milestone alongside albums by genre giants such as Chicago and Toto. With a slick production and excellent performance by those involved, this album features a great collection of songs like the harmony-vocalized and hard rocking opener "Stranded", David Roberts style midtempo track "Cryin' All Night" and soft ballad "It Will Be Alright". This strong opening trio is followed by the well-known Ma
CD: The Dead Daisies - Holy Ground
From: Rockhead2020
Date: April 1, 2021 at 10:45
I love this album. Yes, it sounds like a great Glen Hughes solo album, but the musicianship is excellent, the songs are catchy and the production is solid. The cover of the Humble Pie classic "30 days in the hole" is brilliant. Most importantly it puts a big smile on my face when I listen to it. What's not to like? 9/10
CD: W.E.T. - Retransmission
From: Rockhead2020
Date: April 1, 2021 at 10:26
Melodic album of 2021? Quite possibly. Great songs, great production and JSS on form as always. 9/10
CD: Blackfoot - Strikes
From: Doug
Date: March 31, 2021 at 20:28
Man, Blackfoot was so good. I've always wished Skynyrd would play some Blackfoot, considering Ricky Medlocke has been with them so long. That dude is so talented.
CD: Bad Touch - Kiss the Sky
From: Doug
Date: March 31, 2021 at 20:25
Am a huge Thunder fan, and I don't hear the comparison. Danny Bowes with Thunder is a waaaaay better singer, IMO. These guys are good, remind me more a southern rock band, Kentucky Headhunters, along those lines.
CD: Pink Cream 69 - Pink Cream 69
From: Auslander
Date: March 31, 2021 at 3:43
How good is the song One Step Into Paradise?! It is a stone cold classic of the genre. Pity about the stupid band name and dodgy album cover. Because on the strength of this debut they should have sold a bucketload. Most of the songs are a high standard of quality. I know some people have a problem with Deris' vocals but I enjoy his shriek. He sounds like his voice may crack and break at any stage but no he holds it together. They never hit these heights again so this is really the only essential Pink Cream 69 (such a stupid name) album you need in your collection. 89/100.
CD: Gorky Park - Gorky Park
From: Auslander
Date: March 31, 2021 at 0:11
This is a rather historic album, being, as far as I know, the first major Russian band to embrace the party hard rock sounds of the West. This and the follow up Moscow Calling deserve a place in a hardvrock fan's cd collection. The opening track Bang is a fun number similar in tone to Slaughter's Up All Night. What makes it fun is the Russian sounding chorus vocals. Really the whole song is one long chorus. Sometimes At Night is also a very good track. Unfortunately for the band they got lumped in as a novelty act, the cover songs don't help. But, I think they are better than that and deserve a reappraisal. 79/100.
CD: Strangeways - Native Sons
From: Thomas/Coastline
Date: March 30, 2021 at 17:48
Side two is somewhat weaker but there are standout tracks like the excellent "Empty Streets", where Brock reminds a bit of Jimi Jamison and "Shake The Seven", which places the band in Nightranger territory. The atmospheric and melodic "Face To Face" rounds of this highly rated and much respected album. 9/10
CD: Strangeways - Native Sons
From: Thomas/Coastline
Date: March 30, 2021 at 17:46
The Scottish AOR band Strangeways was formed by brothers Ian (guitar) and David Stewart (bass) in the mid 80's and together with musician friends Jim Drummond (drums), Alan Thomson (keyboards) and Tony Liddell (vocals), they released a self-titled debut album in 1985. Except for being well-received with several good reviews it didn't really make that much of an impact and legendary producer Kevin Elson (Journey, Europe etc.) suggested a new singer in session-vocalist Terry Brock from Atlanta, U.S.A. He joined the band in time for the superb "Native Sons" release, which was recorded at Powerplay Studios in Switzerland, very well-produced by John Punter and released in 1987 on RCA records. This second effort is a true genre classic and it features a bunch of great songs such as Hi-Tech opener "Dance With Somebody", the calmer and Journey-like "Only A Fool" / "So Far Away", uptempo rocker "Where Do We Go From Here" and beautiful power ballad "Goodnight L.A.". Side two is somewhat weaker b
CD: Vince Neil - Exposed
From: Doghouse Reilly
Date: March 30, 2021 at 16:52
Listening to this, you could almost pretend it was still the '80's. Almost. But it wasn't. If I recall, Exposed sold well initially, but faded pretty quickly. "You're Invited" had been released the previous year on the Encino Man soundtrack (a stupid Pauly Shore movie, which is redundant), and that title ... I'm not rewriting history here: this was about the time you really started hearing about "date rape," and teenage girls were told one of the warning signs was when a guy was overly concerned with separating her from her friends. So that song seemed a little creepy for the day (and plus was kinda dumb). Stuff that seemed cool five or ten years earlier now began to make Vince seem like a real bozo.
CD: Vince Neil - Exposed
From: Doghouse Reilly
Date: March 30, 2021 at 16:40
Vince Neil's first solo album definitely has its moments. "Look In Her Eyes" shows off Steve Stevens's super-flashy guitar-playing right off the bat. "Sister Of Pain" is good and heavy, with a very Crue-like lyrical topic—nuns gone bad! "Can't Have Your Cake" has a carefree, summertime feel that earned it a lot of airplay in June and July of '93. Any or all of those three songs and a few others would have felt right at home on Dr. Feelgood, and are actually better than some of the lesser tracks of that disc. Vince had something to prove, despite being an entitled, millionaire rock star. He didn't want to go back to playing clubs, and was damn lucky to nab a spot opening for Van Halen in arenas that summer.
CD: Bad Touch - Kiss the Sky
From: Doghouse Reilly
Date: March 30, 2021 at 16:23
Bad Touch reminds me of Thunder in some ways. Their music is rooted in the '70's, definitely blues-based, and identifiably British. X'so not high-gloss AOR, but it's not especially sleazy either. Classy, not trashy. They sound like a band you could bring home to Mom. She might ask them to turn it down, but she wouldn't call the police. Kiss The Sky has its share of upbeat rockers, like the first several tracks, plus "Read All About it" and "Too Much Of A Good Thing." The ballads are a little too earnest for me personally, but that's just who these guys are. Very enjoyable disc that goes down easy but gets you feeling good, but you won't wreck your car to it.
CD: Blackfoot - Strikes
From: hair metal again
Date: March 30, 2021 at 7:59
excellent release for BLACKFOOT and a classic of that era with songs like "train ,train " and "highway song" but the rest is also great stuff!southern rock with a strong hard edge will get the rock out of you for sure!essential
CD: Rage of Angels - Rage of Angels
From: mr.shoemaker
Date: March 29, 2021 at 17:57
Strong White Metal stuff. The B side is more metal a la STRYPER, the A side a bit more Glam like MOTLEY CRUE.
CD: John Elefante - On My Way to the Sun
From: Auslander
Date: March 29, 2021 at 17:16
A return to form for the producer and ex-Mastedon ex-Kansas lead singer. Here we have John embracing his prog side, giving us an album that would have satisfied the Kansas fans far more had it been released instead of the two he did with the band in the early 80s. Also love the Roger Dean style artwork. This album is chock full of Kansas meets Asia tunes and hooks. I love the opening track with its layered harmonies the best of all. 85/100.
CD: Ratt - Ratt
From: Doghouse Reilly
Date: March 29, 2021 at 17:12
Typing my phone can be a real pain in the ass. I think you can decipher what I meant yesterday. I'll just add that a song like "All The Way" is kinda "rootsy" and Stones-like, rather than anything overtly "alternative."
CD: Ozzy Osbourne - Ordinary Man
From: Auslander
Date: March 29, 2021 at 4:44
...It is a solid album, not anywhere in the league of Blizzard of course, but a return to form for Ozzy after some lacklustre albums. Best track is: Under the Graveyard. 88/100.
CD: Ozzy Osbourne - Ordinary Man
From: Auslander
Date: March 29, 2021 at 4:42
I am reviewing this a good year after first hearing it cause I have revisited it recently. This album is probably better than many of us first gave credit. It was also one of the only new release rock albums to sell anything approaching the figures of C-Rap and R&Bbish that dominate popular music in the 20's. I think we are used to Ozzy having a guitar wizard in this band and maybe that is why this was greeted with underwhelming enthusiasm. But, honestly, Andrew Watt is a competent player but it is his contributions as the driving force behind this release that is his legacy. I also credit Post Malone for being an enthusiast who contributed the Ozzy guest track from his album the year before as a bonus track and also made an appearance. If it opens up new fans to hard rock I'm all for it. Elton John is almost a professional guest appearance aficionado these days and pops up everywhere! There aren't really any weak tracks. It is a solid album, not anywhere in the league of Blizzard of c
CD: Ratt - Ratt
From: Doghouse Reilly
Date: March 28, 2021 at 17:17
One thing Ratt '99 does have in common Great White '99, however, is that they both sound diminished somehow, and "small." Again, maybe that's partly due to the dry, stripped-down production. Maybe it's the absence of Crosby and Croucier.
CD: Ratt - Ratt
From: Doghouse Reilly
Date: March 28, 2021 at 17:10
This was the other great shining hope Portrait Records, John Kalodner's attempt to give CMC some competition for old '80's metal. I posted about Great White's contribution last week. While that album was at learecognizable as Great White (just down a couple cylinders), Ratt's big comeback is ... different. For a band whose sound is so linked to a period in time, this was tough to swallow for a lot of people. I was at a weird place where I was (barely) old enough to be excited about a new Ratt album, and yet young enough not to really think about what I was hearing, or to listen critically. So "Over The Edge," the first single, is pretty slow and dirgey, but was catchy in its own, very un-Ratt-like way. "Live For Today" was supposed to be the next single, and was apparently a bridge too far for Pearcy. Some say the disc sounds too much of its time, like they were trying to be current, but "Dead Reckoning" reminds me of "Rock Candy" by Montrose, and there are some more "rootsy" moments a
CD: Coverdale-Page - Coverdale-Page
From: Doghouse Reilly
Date: March 28, 2021 at 16:40
Jimmy Page and "David Cover-Version" teamed up in the early '90's to try and squeeze out some Zep magic, or a close enough facsimile to fool nostalgic boomers. The programmers at AOR radio acted like this was the Second Coming in the spring of '93, but by the fall, it was done. They couldn't fill the Zep-sized venues that had been booked, and the record wasn't anything like a blockbuster. It was just two old veterans at loose ends and trying to recapture the past, and I think people saw that, despite the heavy label push. It's not all bad, though. I found the first single "Pride and Joy" pretty annoying, but "Shake My Tree" was cool. "Take A Look At Yourself" showed up on a mix-tape a girl made me one time, so there's that. The guys are all pros, so everything is very proficient, just kind of bland, and definitely not where my interests were at the time—or a lot of other people's either, evidently.
CD: Aviator - Aviator
From: Thomas/Coastline
Date: March 28, 2021 at 16:26
A highly regarded classic in AOR/Melodic Rock music is the self-titled debut by American band Aviator. They were formed in New York back in 1984 and the line-up consisted of members: Ernie White (vocals), Richie Cerniglia, ex. Network (guitars), Steve Vitale (bass) and Mike Ricciardella, also ex. Network (drums). The band signed a management deal with Tommy Mottola as well as a recording contract with RCA records, who released the album to little acclaim in 1986. It was recorded at Electric Lady Studios, produced by the famous Neil Kernon but failed to make it big commercially due to poor promotion by the label. However, the music featured here is first class, high quality melodic rock with several great songs like opener "Frontline", the rocking "Back On The Street", "Don't Turn Away", "Wrong Place, Wrong Time", "Can't Stop" and superb AORster "Too Young". Fans of Aldo Nova, early Bon Jovi, FM – "Indiscreet", Nightranger and Icon – "Night Of The Crime" should really enjoy this very mu
CD: 21 Guns - Demolition
From: hair metal again
Date: March 28, 2021 at 8:17
superb collection of demos that was meant to be 21 GUNS s 2nd release and as expected they are of the highest quality!divine vocals for Tommy and amazing guitar work for Scott with many hooks and excellent melodic lines that will satisfy all experienced listeners!essential release from a cult band of the hard rock genre
CD: Angelica - Thrive
From: X-Rocketer
Date: March 27, 2021 at 16:36
The Rating is to High. It's not Bad sure but also nothing Special. I rate it 80.
CD: Mozart - Mozart
From: Leykis101
Date: March 27, 2021 at 10:18
Nevermind, not only found clean copy, found a completely different copy
CD: Chez Kane - Chez Kane
From: X-Rocketer
Date: March 26, 2021 at 20:06
Brings back the best moments when Heart or Vixen where Big in Business. Pur 80ties. Check out "Ball N Chain" or "Get it On". But all songs are on a High Level.
CD: Ann Wilson - Hope and Glory
From: Doug
Date: March 26, 2021 at 16:34
Was listening to this one the other day. Disappointing. Especially the duet on "Where to Now, St. Peter?" One of my all time favorite Elton John songs.
CD: The Babys - Head First
From: Auslander
Date: March 26, 2021 at 13:58
Hi Melodic the song has three female backing vocalists listed as: Marti McCall, Myrna Mathews, Dianna Lee.
CD: Savatage - Streets - A Rock Opera
From: Auslander
Date: March 26, 2021 at 13:43
In 2013, Savatage re-released this album as a "narrated version". Apparently, this was the intended version from the start but the record company baulked at the concept. I have this version and can confirm it is superior to the original release. With the narratives between tracks the story makes more sense. The voice acting and sound effects during the narrative tracks are of highest quality. You already know that the music is excellent, but now the story is fleshed out as well. This is the way Streets should have been released at the start. Best tracks are Jesus Saves and Ghost in the Ruins. If you don't own this album yet, buy the narrated version! 80/100 for the original, 90/100 for the narrated version.
CD: D'Priest - Playa Del Rock
From: Auslander
Date: March 26, 2021 at 13:30
London was famous for having more famous musicians as part of its ever-rotating line-up over the years. The one stalwart was the front man Nadir D'Priest of whom he renamed his band for this release. London is one of those "shouldabeen" huge bands that never achieved the success for which they were seemingly destined. This release is easier to find than the London albums. Ride You Through the Night is the best track. A worthy 78/100.
CD: No Love Lost - No Love Lost
From: Leykis101
Date: March 26, 2021 at 3:51
How the fuck are there no comments on this disc?? this is pure melodic bliss, the fucks wrong with people, check this disc out, I havent led you astray yet have I??
CD: Bulletboys - Freakshow
From: Leykis101
Date: March 26, 2021 at 3:49
By far the best BB disc, I loved it, and they did a good show to promote it, these guys downfall was when Mick Sweda bounced, after that they turned to shit, notice how none of the Originals are the bit interested in playing with Torien? too bad,
CD: Legs Diamond - Out On Bail
From: fdr
Date: March 25, 2021 at 21:26
Great album with disastrous drums sound (triggered/programmed), what were they thinking in the 80's...anyway, luckily the songs are very strong! Still, every time I wish they'd rerelease it with a real drummer.
CD: Legs Diamond - Uncut Diamond
From: fdr
Date: March 25, 2021 at 21:18
Are these the same demos released as bonus tracks on the Rock Candy version of Fire Power? I see only the track Shell of a man is not on that one.
CD: Legs Diamond - Captured Live
From: fdr
Date: March 25, 2021 at 21:11
Great rocking gig. A bit more Krokus and less Purple than I'd like but still it's all quality material performed with convinction! How I'd love to find some recordings from the first few tours but sadly I never saw one.
CD: The Babys - Head First
From: MelodicMetal4Ever
Date: March 25, 2021 at 20:37
who is the woman who sings with Waite on "Everytime I think of you"?
CD: Faster Pussycat - Belted, Buckled and Booted
From: Auslander
Date: March 25, 2021 at 13:50
Nifty little EP that has 3 of 4 tracks that don't appear on the Whipped album released the same year. The Carly Simon cover is a really good one. The standout track is Non-Stop to Nowhere which is an excellent hard rock ballad. This song also appears on Whipped. But, it is worth the price for the three other tracks. Essential for the Faster Pussycat fan. 95/100 (for an EP).
CD: Babylon Rockets - Conspiracity
From: MelodicMetal4Ever
Date: March 24, 2021 at 21:44
is it just ME or do you hear the singer and think "when did FASTER PUSSYCAT" make another album? uncanny IMO
CD: Cast of Shadows - Face the Time
From: Doug
Date: March 24, 2021 at 18:31
"Leykis101," man you sure like to drop a lot of F-Bombs, but do admire your HH passion.
CD: David Pack - Anywhere You Go
From: Thomas/Coastline
Date: March 24, 2021 at 18:15
Former Ambrosia singer David Pack released his debut solo album "Anywhere You Go" in 1985. It was produced by David Pack/Michael Verdick and recorded by an impressive line up of session musicians including Kerry Livgren (guitars/keyboards), Mike Porcaro (bass), Jay Winding (keyboards), Michael McDonald (backing vocals) and Jeff Porcaro (drums). The production on this recording is sharp and clean with a crystal clear sound and the music style can best be described as a very good mix of Westcoast/AOR with Hi-Tech elements. Most of the songs are strong, memorable and well-written, such as the melodic opener "Anywhere You Go" and beautiful ballad "I Just Can't Let Go" (featuring Michael McDonald and James Ingram). Other standout tracks are the catchy mid-tempo rockers "Won't Let You Lose Me" and "She Don't (Come Around Anymore)", both with great sing-along choruses and some really nice keyboard/guitar playing. "That Girl Is Gone" is a soft Westcoast style song reminding of Ambrosia/Bobby C
CD: Aerosmith - Rocks
From: Doug
Date: March 24, 2021 at 18:11
Easily one of the most influential albums for me growing up.
CD: Aerosmith - Rocks
From: Auslander
Date: March 24, 2021 at 13:11
This is THE album which most set the scene for the 80s sleazy hard rock that we know and love. Without Rocks there is no Guns N Roses, Faster Pussycat or LA Guns. This is hard rock history here. No track is filler. It is all killer folks! Has there ever been a better 1-2-3 punch of the first three tracks on an album? I doubt it. Any serious hard rock fan has this album in their collection. 99/100.
CD: Idle Cure - 2nd Avenue
From: Auslander
Date: March 24, 2021 at 13:00
Probably the most consistent Idle Cure album that also has the most rockers. Pray, It's No Fun Anymore, Talk It Out, Don't Turn Away, If You Mean It and Dead Or Alive are all great tracks. I can do without the ballads tbh and I tend to skip them, but those rocking tracks with the gang vocals on the choruses are top quality. They sound a bit like Drive, She Said at their most rocking, or a less produced Def Leppard... maybe. Shannon has a great rock voice. For lovers of a harder edged AOR. 86/100. Best track is Don't Turn Away.
CD: MenKing - MenKing
From: Leykis101
Date: March 24, 2021 at 0:07
This is the coolest band, of course nobodys ever heard them, these guys are so on point with harmonizing, and I use to think Mozart sounded the most like Queen, these guys might even do it better then Queen, fucking sad they never got noticed.
CD: Bad Moon Rising - Bad Moon Rising
From: MelodicMetal4Ever
Date: March 23, 2021 at 19:38
I agree with all of the above comments. Kicks major ass! But shocked no-one mentioned MY favorite song on here.... Built For Speed!! I challenge anyone to listen to that song and NOT tap your foot and sing along.
CD: Saga - Symmetry
From: Leykis101
Date: March 23, 2021 at 14:02
anybody?? how is this? Jez???
CD: 220 Volt - Lethal Illusion
From: hair metal again
Date: March 23, 2021 at 13:40
very good release for 220 VOLT that was meant to be after the Eye To Eye but got released in Japan a couple of years later !guitar driven hard rock music with a slight commercial edge not showing their metal early 80 s past !the performance is ok ,the songs pretty good and overall it will satisfy most of the listeners without being anything special !" private queen",'chicago","lethal illusion" are the highlights !good stuff
CD: Rattleshake - Rattleshake
From: Metal T
Date: March 23, 2021 at 0:30
Nothing spectacular but not too bad for what it is.Kinda sounds like Randy 'O from 'Odin' fronting 'Britny Fox'...'Gypsy Queen' is easily the best of the lot.That said another band in an endless sea of bands at that time.
CD: Resurrection Kings - Resurrection Kings
From: Metal T
Date: March 23, 2021 at 0:16
One issue this one has is 'Wash Away' is such a d@mn good tune it kinda overshadows the rest of the record.Goldy's guitar work is in fine form...some Whitesnake / Dio-isms intact.Verdict: Could be better- but not too bad for one of these Frontiers' projects.
CD: Duke Jupiter - In The Line Of Your Fire
From: Thomas/Coastline
Date: March 22, 2021 at 19:30
By 1985 it was time for Duke Jupiter's last album "The Line Of Your Fire" and it's regarded by some as their finest moment, although it suffered from poor promotion and failed to make it commercially. The music style is very much in the same vein as "White Knuckle Ride" but maybe even more refined with great, classic tracks like the atmospheric opener "Dancing On The Ice" and poppy "(Come On Baby) We Might Fall In Love". "You're My Hero" is the obligatory power ballad in the style of Michael Bolton ca. 1985 and the title track "The Line Of Your Fire" continues in familiar rocking tradition. Next up is "Since You've Been Gone", which is a nice medium-paced AOR song with a very catchy chorus and it is followed by the slightly weaker "Turnin' Me On". The last pair of tracks: "Never Say Goodbye" and "Sounds Like Love" are both appealing and on par with the others, so it's a very good album.
CD: Remedy Stone - Signs
From: Auslander
Date: March 22, 2021 at 12:48
Not a very good release I am afraid. The cover of an oft-covered hippy song is competent if too faithful. The rest of the EP is of similar fare. Like lite Black Crowes or Burning Tree. It won't be easy to track down as I don't think it sold many copies. Only really for an Oz-Rock completionist.
CD: Noiseworks - Noiseworks
From: Auslander
Date: March 20, 2021 at 12:57
No Lies, Welcome to the World and especially Take Me Back are reason enough to get this album. I wouldn't call it AOR as such, it is more like commercial rock. However, Noiseworks were a hard working tour band who played the pub circuit so they could certainly rock. Maybe this album has too much of a pop sheen in the production? I don't care as it is great stuff. After two more successful albums following this debut, they split up. Jon Stevens went solo and two other members started a new group called Electric Hippies. Neither new act were any good. All three Noiseworks albums are worthwhile but I have a real soft spot for this one, mostly because Take Me Back is one of my all time favourites. 85/100
CD: Journey - Arrival
From: MelodicMetal4Ever
Date: March 19, 2021 at 20:48
To those Ballad lovers...tell me if "With Your Love" is not ONE of the BEST wedding songs??!! When my wife and I got married we had a 80's theme wedding. We first danced to this song and hearing it again brings up great memories. ROCK ON BOYS!!
CD: Journey - Raised On Radio
From: MelodicMetal4Ever
Date: March 19, 2021 at 19:39
I agree with Wotty. Everyone must understand and remember this album came out in 1986!! 1986 was probably the MOST remembered years in AOR/ROCK music for their BALLADS. Think Journey - Faithfully, Age Of Faith - Will I Find Love, Air Supply - Lost In Love. Some hard rock ballads were Aerosmith - Angel, Europe - Carrie, Firehouse - Love Of A Lifetime and Warrant - Heaven just to name a few. The 80's WERE known well for their BALLADS. This album isn't IMO the BEST of Journey BUT it still is enjoyable to listen to. And at the end of the day isn't THAT what is MOST important?!!
CD: Cinderella - Night Songs
From: Auslander
Date: March 19, 2021 at 15:09
This band may have looked all glam in their image on this album but the actual music is really bluesy hard rock. Tom Keifer's vocals are one of the selling points. He has a whisky-soaked rasp of a voice that sounds like he has spent a month at sea without talking. I dig it. "Shake Me" is one of those cool party rockers that you can automatically remember the tune just by stating the title. But the absolute classic is the ballad "Nobody's Fool" which has a masterful lyric and really is memorable. Definitely one of the best tracks of 1986 period and also of the entire genre. 91/100. Essential.
CD: Kooga - Across the Water
From: hair metal again
Date: March 19, 2021 at 11:12
KOOGA was one of the many hard rock/aor acts that came from UK in the mid 80 s with a lot of keys ,melodic hooks and warm heartful vocals!Unfortunately i d say that KOOGA arent one of the best as the songs arent that strong and the keys not as good as they should!"she walks in beauty ","gabrielle" and "lifeline" are the best moments !If you like bands like early STRANGEWAYS,DARE or MAGNUM then you ll probably like this one too!
CD: New York - Carry the Torch / Electric Thunder
From: Leykis101
Date: March 19, 2021 at 3:25
Wish they would have tuned up the EP, as it fucking rocks, plus the unreleased full length album here, but it's worth getting just for the 5 songs from Carry The Torch, with the blazzing rocker Nobody Like You.
CD: Bradford Youth Gang - Bradford Youth Gang
From: Leykis101
Date: March 19, 2021 at 3:14
What a fucking awesome album, this is seriously one of the head scratchers ive ever came across, this little fucking oddity features Vinnie Dombrowski on drums at 16 yrs old, he would later go on to front the Alt Rock band Sponge, all this album is covered in GIGANTIC FUCKING FAKE sounding backing vocals, pretty killer poppy hard rock, and the best part, it's packed with not just huge catchy choruses, but a majority of these songs have the oddity of having huge catchy versus as well, if you think Cant Save Me Now is the best song, wait till the very last song, as it's maybe one of the catchiest happiest rock songs in history, yeah it's that good, and you'll have it stuck in your head after one listen, its that fucking good of a song, Dreams Tonight should have been massive, too bad this album never got noticed, its worth it.
CD: Great White - Can't Get There from Here
From: Auslander
Date: March 19, 2021 at 1:19
Hilarious review, Doghouse. I wonder if time makes us see the "ex" sometimes with rose-coloured glasses, and forget all the fights and disappointments.
CD: Great White - Can't Get There from Here
From: Doghouse Reilly
Date: March 18, 2021 at 13:13
... failed experiment. Lgetting back with an ex. It's fun for a while, and you convince yourself the sex is as good as ever, and try to ignore the storm clouds massing on the horizon. But it ain't like it used to be.
CD: Great White - Can't Get There from Here
From: Doghouse Reilly
Date: March 18, 2021 at 13:06
1999 was not 1989—no getting around that, and Great White didn't even try. The first single was "Rollin' Stoned," a good, catchy, upbeat song, but one that, with its "remember the glory days" message, fairly screams "WE'RE GETTING OLD!" All those bands said stuff like, "We're not living in the past," yet the first single from this new stable of old horses did exactly that. Some wiser types tried to pour cold water on our rock-revival fever, but we didn't want to hear it. But you really can't go back. The albums didn't sell well, and attendance at the multi-band package tours playing arenas was inconsistent, and bands who weren't playing partly-empty amphitheaters with Poison in the summer were playing dive bars on weeknights. Who really wants to do that at 40? Many of the bands were in disarray, and without the platinum success keeping them together, they began to splinter, Great White included. And so Can't Get There From Here is a decent listen, but also a product of an ultimately fa
CD: Great White - Can't Get There from Here
From: Doghouse Reilly
Date: March 18, 2021 at 12:31
In 1999, there seemed to be some real momentum behind '80's-style hard rock. John Kalodner was making headlines with his new Portrait label, signing what he considered to be the best of the old bands (Great White and Ratt chief among them) to make new music. At the same time, new bands like Buckcherry, New American Shame, and to a lesser degree, Hair of the Dog were making waves playing traditional hind rock in the era of nu-metal. Lots of thirtyish folks were gleefully shouting from the rooftops that "rawk is back, duuuuude!" Great White were a good choice, since they always sounded less tethered to the '80's than a lot of other bands. So in that way, Can't Get There From Here delivers: this sounds like Great White. But they also sound ... kinda small. Maybe it's the production, which is a lot drier than in the band's heyday. The drums don't boom, the guitars aren't cranked to 11 (more like 5). They no longer sound like Zeppelin; more like hard Mellencamp or Petty—"heartland rock."
CD: L.A. Guns - Cocked and Loaded
From: Auslander
Date: March 18, 2021 at 11:12
That's a cool story Doghouse. I never would have thought of LA Guns being considered a sell out. I guess Never Enough is pretty catchy. But that was kinda the point of much of the whole pop metal thing. Probably the main reason I love the music. Did LA Guns ever get huge? I always thought they were kind of a second tier band, you know, below Guns N Roses or Cinderella, same level as Faster Pussycat and above say Vain or Britny Fox.
CD: Hollywood Vampires - Hollywood Vampires
From: Auslander
Date: March 18, 2021 at 0:40
Look, I can tell this was a fun project for the musos to be involved with, but being honest, it's not a great release by any stretch of the imagination. I don't recommend it to fans of any of the participant's real groups other than as a curiosity. Best track: My Dead Drunk Friends. It sounds like a dive bar cover group that has a smattering of average originals. Wait... that's what they are exactly if you didn't read the names of the personnel involved! I don't know if they improved on their next release as I didn't bother getting it. 40/100
CD: Stryken - First Strike
From: Auslander
Date: March 18, 2021 at 0:31
Absolutely terrible music. Basically a plodding version of Twisted Sister mixed with KISS imagery. This was one of those bands where the "message" was more important than the music. That should be enough to tell you that it sucks. Avoid like Satan. 20/100.
CD: Vinnie Vincent - All Systems Go
From: Auslander
Date: March 17, 2021 at 20:05
Excellent follow up to the debut. The thing is, I think the debut had the better songs, but this cd is still better overall, probably due to the vocals of Mark Slaughter who has a style that complements the shredder in Vincent. Slaughter and Strum of course went on to found the band bearing the singer's last name and release an even more successful album. Vincent would fade into obscurity. On this album That Time of Year is a standout only eclipsed by Love Kills which is a smoking classic. Highly recommended 90/100.
CD: Vinnie Vincent - Vinnie Vincent Invasion
From: Auslander
Date: March 17, 2021 at 19:51
Underappreciated gem from the bloke who helped ressurrect Kiss from their doldrums. This release should be enjoyed by anyone who loves the GLAM in their hard rock. Boyz Are Gonna Rock is the perfect opener, full of memorable hooks and guitar pyrotechnics. But the best song is the mini-epic Invasion to close out the disc. Simply needs to be heard to be believed. 90/100.
CD: Madison - Diamond Mistress
From: hair metal again
Date: March 17, 2021 at 15:04
very good debut for MADISON in the mid 80 s that will satisfy heavy metal fans who like a hard edge!the guitar work is truly excellent and Goran s vocals strong and alive as expected!many good songs here like "dont go","squaler" and "diamond mistress" !a classic of the Swedish metal scene
CD: Blind Date - Blind Date
From: MelodicMetal4Ever
Date: March 16, 2021 at 19:21
Swriter: don't know if you still want/need it but I found this cd on e-bay today. https://www.ebay.com/itm/BLIND-DATE-Self-Titled-2005-CD-Excellent-Condition-RARE/184513321639?hash=item2af5d9daa7:g:ThUAAOSwK8NfnGsA
CD: Ronnie Atkins - One Shot
From: rune4han2
Date: March 16, 2021 at 18:04
Wooow....what a nice surprice...melodic and nice from Pretty Maids singer
CD: Sunstorm - Afterlife
From: rune4han2
Date: March 16, 2021 at 18:02
I totally agree, Sunstorm without Joe Lynn Turner is no goo.Get him back on vocals and you`ll be in business again.
CD: I-Ten - Taking a Cold Look
From: Thomas/Coastline
Date: March 16, 2021 at 17:22
However, the rest of the album is on par with mentioned songs and there are standout tracks like the Pompy keyboard-driven "Quicksand" and superb melodic rocker "I Don't Want To Lose You", both with great choruses and as good as AOR gets. "Time To Say Goodbye" is very much like Toto ca. around the time of "IV" and the Pop/Rock of "The Easy Way Out" sounds just like it could have been a track on John O' Banion's "Danger" album. In summary, it's a true masterpiece and essential for fans of: Toto, Foreigner, Chicago, David Roberts and John O' Banion.
CD: I-Ten - Taking a Cold Look
From: Thomas/Coastline
Date: March 16, 2021 at 17:20
I-Ten - "Taking A Cold Look" is easily one of the most highly regarded and respected classics in the history of AOR/Westcoast music. The project was formed by songwriting team Tom Kelly/Billy Steinberg and this one-off album was released in June 1983 on Epic Records. It was recorded at Good Night L.A. Studios and produced by Keith Olsen with the assistance of top session/Toto- guitarist Steve Lukather. Other well known names in the musician line-up included Alan Pasqua (keyboards), Mike Baird (drums), Dennis Belfield (bass), David Paich (keyboards) and Richard Page (backing vocals). Soundwise it is melodic and radio friendly, typical of the era and a prime example of songwriting/musicianship at its very best. Several of the songs have been covered and made famous by other bands such as the wonderful ballad "Alone", which became Heart's most successful hit and the title track (Taking A) "Cold Look", which Honeymoon Suite did on their 1988 "Racing After Midnight" release. However, the re
CD: Shank Rock - Crime Time
From: hair metal again
Date: March 16, 2021 at 6:42
very good release for SHANK ROCK from Slovenia offering some commercial hard rock tunes with a nice smooth sound and many good songs like "turnin to stone","midnight blues","music" and "good and bad"!the guitar work is great and the keys are also used in a cool way!recommended and unexpectedly good
Latest Audio Samples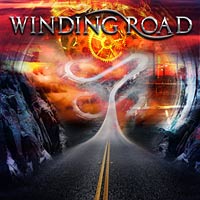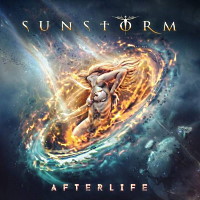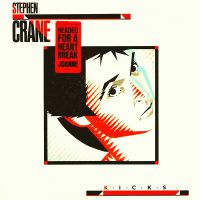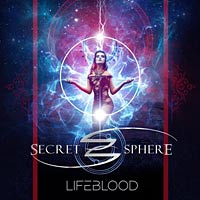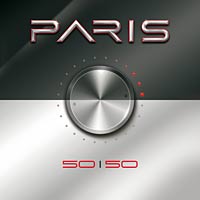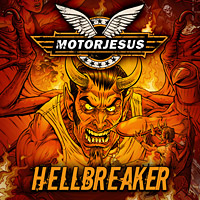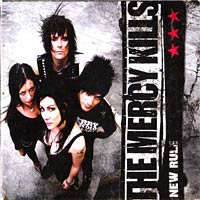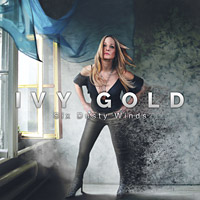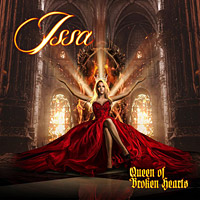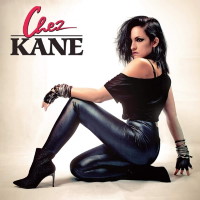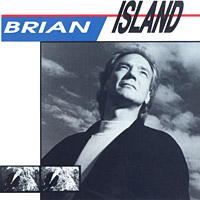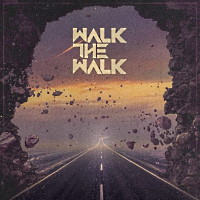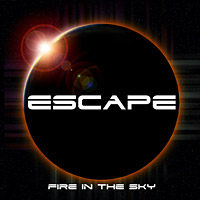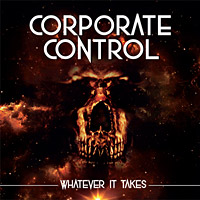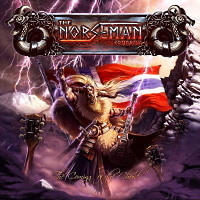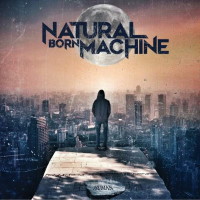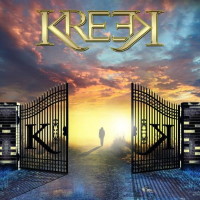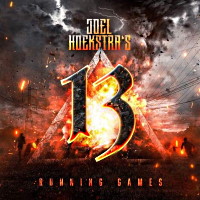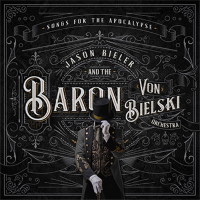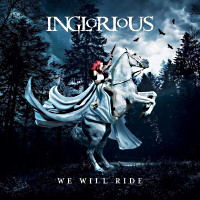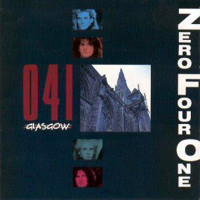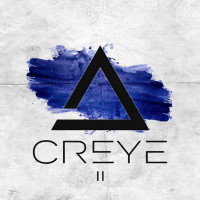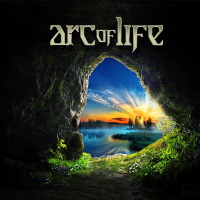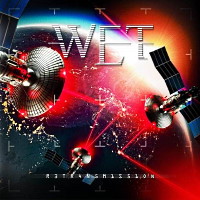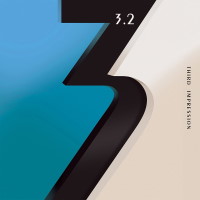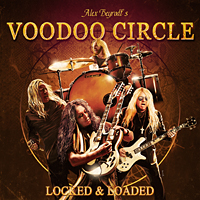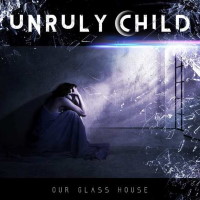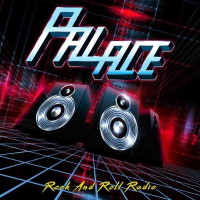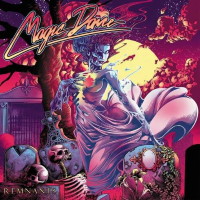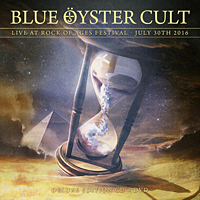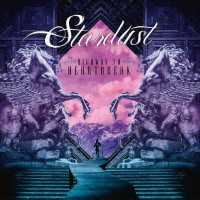 Top