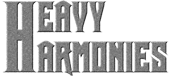 ---
Site Login
Message Board!
---
Newest Additions
Newest Comments
Audio Samples
Top 100 Rated CDs
Band Homepages
Cover Songs
Submit CDs to HH
Music Genres at HH
Links
Soundtrack Reference
---
Best CDs of 2019

Best CDs of 2018
Best CDs of 2017
Best CDs of 2016
Best CDs of 2015
Best CDs of 2014
Best CDs of 2013
Best CDs of 2012
Best CDs of 2011
Best CDs of 2010
Best CDs of 2009
Best CDs of 2008
Best CDs of 2007
Best CDs of 2006
Best CDs of 2005
Best CDs of 2004
Best CDs of 2003
Best CDs of 2002
Ultrasound 2001
Ultrasound 2000
---
About the Site
Donors
Site Contributors
My CD Collection
---
View Bands by Genre:
Pop AOR / Westcoast (423)
Melodic Rock / AOR (1973)
80s Hard Rock (4327)
Modern Hard Rock (188)
Sleaze Glam (748)
Melodic Metal (695)
Prog Rock (248)
Southern or Blues Rock (154)
Instrumental Wizards (180)

Search ALL of Heavy Harmonies:
Search specific categories:
THE Hard Rock and AOR Reference on the Internet!
Bands: 8938 CDS: 21193 Songs: 251319
October 24, 2020: ONE WEEK REMAINING in the Annual Heavy Harmonies Donation Drive!
Donations stand at covering 63% of the site's annual expenses... so close and yet so far. The annual donation drive is what keeps the site free for everyone so that I'm only pestering you once a year rather than running ads year round.

If you are not in a position to contribute (which I fully understand), please disable your ad-blocker on heavyharmonies.com. When you click through any of the eBay links, if you buy something on eBay, Heavy Harmonies will get a tiny commission.

Donation buttons are shown below. There is a thread on the HH forum that explains the perks for donating at the $20 and $50 levels.

Thank you for supporting the Heavy Harmonies community!

-Dan
#s A B C D E F G H I J K L M N O P Q R S T U V W X Y Z
Compilations Soundtracks Tributes
Hard Rock and AOR Bands - W
Click on an band or musician's name to bring up their discography page, which will contain album covers from all of their CDs, and pages about each individual CD, with band members, song names, band webpages, Ebay data, and reviewer comments.
Click on a flag icon to see a list of all of the hard rock, AOR, and melodic metal bands and musicians here at Heavy Harmonies from that country.
Country
Artist
Genre

---

W.A.L.K.E.R

80s Hard Rock

W.A.N.T.E.D.

80s Hard Rock

W.A.S.P.

Melodic Metal

W.E.T.

80s Hard Rock

W.E.T

80s Hard Rock

WWIII

Melodic Metal

Wa Wa Nee
Pop AOR /
Westcoast
Jack Wagner
Pop AOR /
Westcoast
John Waite
AOR /
Melodic Rock
Waiting For Monday
AOR /
Melodic Rock
Wake The Nations
AOR /
Melodic Rock
Wakeupcall

Modern Hard Rock

Walk On Fire
AOR /
Melodic Rock
Walk The Chalk

80s Hard Rock

Walk The Sky

80s Hard Rock

Walk The Talk

80s Hard Rock

Walk the Wire
AOR /
Melodic Rock
Brett Walker
AOR /
Melodic Rock
Butch Walker

80s Hard Rock

Walking With Kings

Modern Hard Rock

Walkinlight
Pop AOR /
Westcoast
Walkway

80s Hard Rock

Wall of Silence

80s Hard Rock

Wallenberg's Whiskey Hell

Southern Rock

Aaron Walpole
AOR /
Melodic Rock
Joe Walsh
Pop AOR /
Westcoast
Steve Walsh
AOR /
Melodic Rock
Waltham

80s Hard Rock

Wang Dang

80s Hard Rock

Wanted

80s Hard Rock

Wanted

Sleaze Glam

The Wanted

Sleaze Glam

Wanted

80s Hard Rock

War Babies

80s Hard Rock

War and Peace

80s Hard Rock

Bill Ward

80s Hard Rock

Matthew Ward
AOR /
Melodic Rock
Wardance

80s Hard Rock

Warlock

80s Hard Rock

Warner Drive

80s Hard Rock

Warning

80s Hard Rock

Warp Drive

80s Hard Rock

Warpipes
AOR /
Melodic Rock
Warrant

80s Hard Rock

Warreck

80s Hard Rock

Warren Peace

80s Hard Rock

John Warren
AOR /
Melodic Rock
Warrior

80s Hard Rock

Warrior Soul

80s Hard Rock

Warrior

Melodic Metal

Warryor

80s Hard Rock

Ricky Warwick
AOR /
Melodic Rock
Luis Wasques
AOR /
Melodic Rock
Wasted Sinners

Sleaze Glam

Watchmen

80s Hard Rock

Watchmen
AOR /
Melodic Rock
Watership Down
AOR /
Melodic Rock
Jeff Watson

80s Hard Rock

Watson

Modern Hard Rock

Waverly Lies North

Melodic Metal

Wave

Instrumental Wizards

Way Station

80s Hard Rock

Pete Way

80s Hard Rock

The Way

Modern Hard Rock

Fee Waybill
AOR /
Melodic Rock
Waysted

80s Hard Rock

Wayward Sons

80s Hard Rock

We Sell the Dead

Melodic Metal

Weapons

80s Hard Rock

Weathervane

80s Hard Rock

Mike Weaver
AOR /
Melodic Rock
Wedge

80s Hard Rock

Wednesday 13

Sleaze Glam

Wee B Toyz

80s Hard Rock

Oliver Weers

80s Hard Rock

Dave Weiner

Instrumental Wizards

Weird Kong

80s Hard Rock

Well Well Well
AOR /
Melodic Rock
Wellington
AOR /
Melodic Rock
Kevin Wells
Pop AOR /
Westcoast
Wells

80s Hard Rock

Scott Wenzel
AOR /
Melodic Rock
Troy Werner
AOR /
Melodic Rock
West Bound

80s Hard Rock

West Bruce and Laing

80s Hard Rock

West Exit

80s Hard Rock

West of Sunset
Pop AOR /
Westcoast
Holly West

80s Hard Rock

John West

Prog Rock

Leslie West

80s Hard Rock

Westpoint
Pop AOR /
Westcoast
Westwood
Pop AOR /
Westcoast
Westworld

Melodic Metal

West
AOR /
Melodic Rock
Wet Kis

80s Hard Rock

Wet Paint

Sleaze Glam

John Wetton
AOR /
Melodic Rock
Wetton-Downes
Pop AOR /
Westcoast
What If
AOR /
Melodic Rock
The Wheel

80s Hard Rock

Bob Wheeler

80s Hard Rock

Wheels Of Fire

80s Hard Rock

Where's Mike

80s Hard Rock

Whimsy

80s Hard Rock

Whiskey Gypsy
AOR /
Melodic Rock
Whiskey High

80s Hard Rock

Whiskey River Gun Club

Southern Rock

Whiskey Road

80s Hard Rock

White

Prog Rock

White Cap

Southern Rock

White Coast Rebels

80s Hard Rock

White Demons

Sleaze Glam

White Diamond
AOR /
Melodic Rock
White Eagle

80s Hard Rock

White Flame

80s Hard Rock

White Heart
AOR /
Melodic Rock
White Heat

80s Hard Rock

White Lies

80s Hard Rock

White Lies
AOR /
Melodic Rock
White Lies

80s Hard Rock

White Lie

80s Hard Rock

White Lion

80s Hard Rock

White Night

80s Hard Rock

White Pigeon

80s Hard Rock

White Ray

80s Hard Rock

White Russian

80s Hard Rock

White Sister
AOR /
Melodic Rock
White Spirit

80s Hard Rock

White Tears

80s Hard Rock

White Tiger

80s Hard Rock

White Trash Presidents

Sleaze Glam

White Trash

Sleaze Glam

White Vision
AOR /
Melodic Rock
White Widdow
AOR /
Melodic Rock
White Widow

80s Hard Rock

White Willow

Prog Rock

White Wolf
AOR /
Melodic Rock
Billy White

Instrumental Wizards

Craigger White

80s Hard Rock

Doogie White

80s Hard Rock

Ernie White
AOR /
Melodic Rock
Whiteburn

80s Hard Rock

Whitecross and Guardian

80s Hard Rock

Whitecross

Melodic Metal

Whiteface
AOR /
Melodic Rock
Whitefoxx

80s Hard Rock

Whitesnake

80s Hard Rock

White

80s Hard Rock

Whitford/St. Holmes
AOR /
Melodic Rock
Who Knows
AOR /
Melodic Rock
Why On Earth

80s Hard Rock

Wicked Angel

80s Hard Rock

Wicked Jester

Sleaze Glam

Wicked Kin

Sleaze Glam

Wicked Minds

Prog Rock

Wicked Ryhme

80s Hard Rock

Wicked Saints

80s Hard Rock

Wicked Sensation

80s Hard Rock

Wicked Sins

80s Hard Rock

Wicked Sin

Sleaze Glam

Wicked Smile

80s Hard Rock
Country
Artist
Genre

---

Wicked Stick

Melodic Metal

Wicked Teaze

Sleaze Glam

Wicked Temptation

80s Hard Rock

Wicked Wayz

80s Hard Rock

Wicked Witch

Melodic Metal

Wicked

Sleaze Glam

Wickman Road
AOR /
Melodic Rock
Widowmaker

80s Hard Rock

Widowmaker

80s Hard Rock

Widows Rose

Sleaze Glam

Widows
Pop AOR /
Westcoast
Widow

80s Hard Rock

Wig Wam

Sleaze Glam

Wigelius
AOR /
Melodic Rock
Wiggy Bits

80s Hard Rock

Wighthouse Wanderland

80s Hard Rock

Wikked Gypsy

Sleaze Glam

Wikkerboxx

80s Hard Rock

Wikkid Starr

80s Hard Rock

Wild Accustica

80s Hard Rock

Wild America

80s Hard Rock

Wild Angelz

80s Hard Rock

Wild August

80s Hard Rock

Wild Bill and Crazy Mama

80s Hard Rock

Wild Bitch

80s Hard Rock

Wild Blue
AOR /
Melodic Rock
The Wild Boys
AOR /
Melodic Rock
Wild Boyz

Sleaze Glam

Wild Champagne

80s Hard Rock

Wild Childhood

80s Hard Rock

Wild Dogs

80s Hard Rock

Wild Flag

80s Hard Rock

Wild Force

80s Hard Rock

Wild Freedom

Sleaze Glam

Wild Frontier

80s Hard Rock

Wild Goose

80s Hard Rock

Wild Heat

80s Hard Rock

Wild Horses

80s Hard Rock

Wild Horses

80s Hard Rock

The Wild Lies
AOR /
Melodic Rock
Wild Machine

Sleaze Glam

The Wild Mild

Melodic Metal

Wild One

80s Hard Rock

Wild Rhubarb

80s Hard Rock

Wild Ride

80s Hard Rock

Wild Rose
AOR /
Melodic Rock
Wild Side

80s Hard Rock

Wild Souls

80s Hard Rock

Wild Street

80s Hard Rock

Wild West

80s Hard Rock

Wild Willy's Gang

Melodic Metal

Rudy Wild

80s Hard Rock

Wildcat

80s Hard Rock

Danny Wilde
AOR /
Melodic Rock
Wilder

80s Hard Rock

Wildfire

80s Hard Rock

The Wildhearts

80s Hard Rock

Wildheart

80s Hard Rock

Wildhorse

80s Hard Rock

Wildkard
AOR /
Melodic Rock
Wildland
AOR /
Melodic Rock
Wildlife
Pop AOR /
Westcoast
Wildlife
AOR /
Melodic Rock
Wildness
AOR /
Melodic Rock
Wildnite

80s Hard Rock

Wildrose

80s Hard Rock

Wildside

80s Hard Rock

Wildside Riot

80s Hard Rock

Wildside

80s Hard Rock

Wildstreet

80s Hard Rock

Wild

Sleaze Glam

Wilkes Booth

80s Hard Rock

Van Wilks

80s Hard Rock

Will and the Kill

80s Hard Rock

Williams / Friestedt
AOR /
Melodic Rock
Jeff Williams

80s Hard Rock

Joseph Williams
Pop AOR /
Westcoast
Wendy O Williams

80s Hard Rock

Willow

80s Hard Rock

Fredrik Willstrand
AOR /
Melodic Rock
Wilson Brothers
Pop AOR /
Westcoast
Ann Wilson
AOR /
Melodic Rock
Wilson

Modern Hard Rock

Windfall
AOR /
Melodic Rock
Windgels

Melodic Metal

The Windows
AOR /
Melodic Rock
Wine South

80s Hard Rock

Wine Spirit

80s Hard Rock

The Winery Dogs

80s Hard Rock

Wing N A Prayer

80s Hard Rock

Kip Winger
AOR /
Melodic Rock
Winger

80s Hard Rock

Wings Of Steel

Prog Rock

Winner
AOR /
Melodic Rock
Winter Parade

80s Hard Rock

Winter Rose

Melodic Metal

WinterStrain

Prog Rock

Winterborn

Melodic Metal

Winterland
AOR /
Melodic Rock
Winters Reign
AOR /
Melodic Rock
Wired

80s Hard Rock

Wired Desire

80s Hard Rock

Wired

Melodic Metal

Wireless

80s Hard Rock

Wisache

Modern Hard Rock

Wisdom

Modern Hard Rock

Wise Guy
AOR /
Melodic Rock
Tony Lee Wise

Melodic Metal

Wiser Sin
AOR /
Melodic Rock
Wishbone

Prog Rock

Wishdoctor

80s Hard Rock

Wishing Well

80s Hard Rock

Wishing Well

80s Hard Rock

Witch Bonnie

Sleaze Glam

Witch Burning

80s Hard Rock

Witch

Melodic Metal

Withem

Prog Rock

Without Love

80s Hard Rock

Witness
AOR /
Melodic Rock
Wittnezz

Melodic Metal

Wizniz

80s Hard Rock

Wizzo

80s Hard Rock

Don Wolf

80s Hard Rock

Wolfchild

80s Hard Rock

Jessica Wolff
AOR /
Melodic Rock
Wolfpakk

80s Hard Rock

Wolfsbane

80s Hard Rock

Amy Wolter
AOR /
Melodic Rock
Wolvz

80s Hard Rock

Wonderland
AOR /
Melodic Rock
Wonderworld

80s Hard Rock

Joseph Lee Wood
AOR /
Melodic Rock
Mark Wood

Instrumental Wizards

Holly Woods
AOR /
Melodic Rock
Woodstock

80s Hard Rock

Word of Honour
AOR /
Melodic Rock
Work Force
AOR /
Melodic Rock
Work of Art
AOR /
Melodic Rock
The Works
AOR /
Melodic Rock
World Affairs

80s Hard Rock

World Famous Johnsons

Modern Hard Rock

World Gone Crazy

80s Hard Rock

World Trade

Prog Rock

World XXI

Melodic Metal

World on Edge
Pop AOR /
Westcoast
World on Fire

80s Hard Rock

Worlds Apart
AOR /
Melodic Rock
Worldtime

Prog Rock

Worrall
AOR /
Melodic Rock
Worry Blast

80s Hard Rock

Wounded Cougar

80s Hard Rock

Wounded

80s Hard Rock

Wrabit
AOR /
Melodic Rock
Wraith

80s Hard Rock

Wrathchild

Sleaze Glam

Wrecking Crew

80s Hard Rock

Wretched Excess

80s Hard Rock

Stevie Wright

80s Hard Rock

Wulf Gang

80s Hard Rock

Wycked Synn

Melodic Metal

Zakk Wylde

80s Hard Rock

Wyred

80s Hard Rock
Latest Audio Samples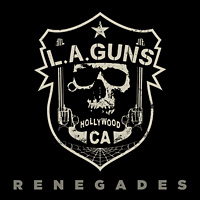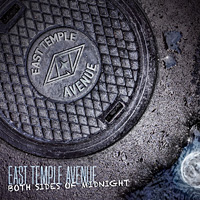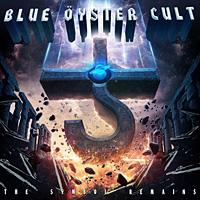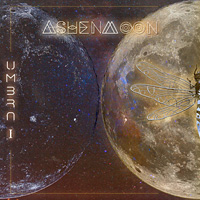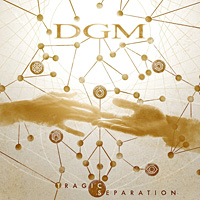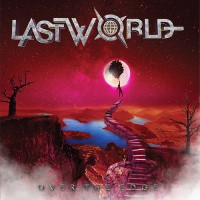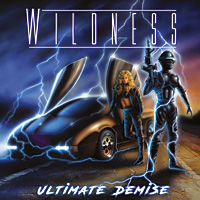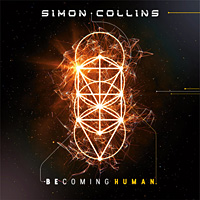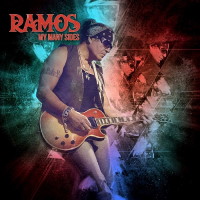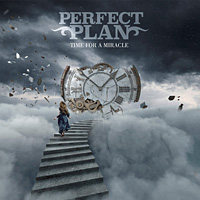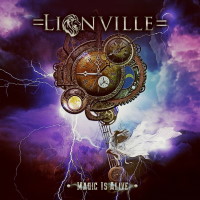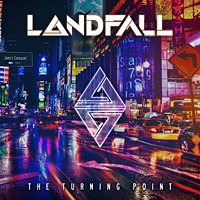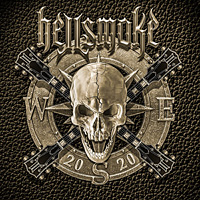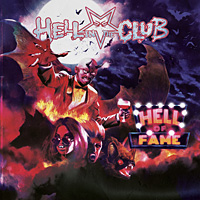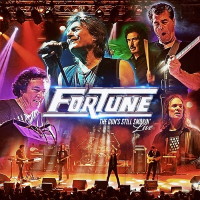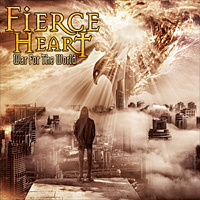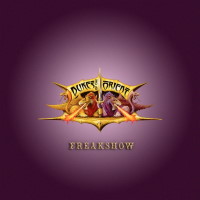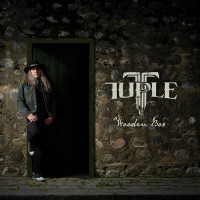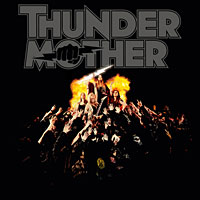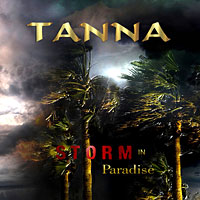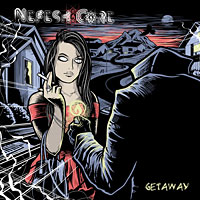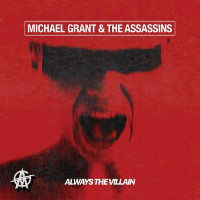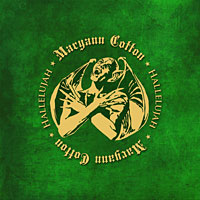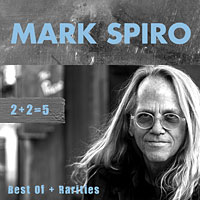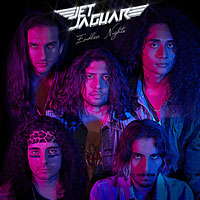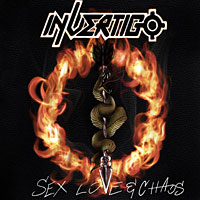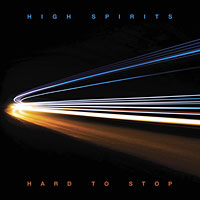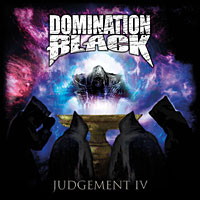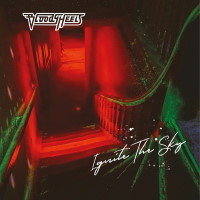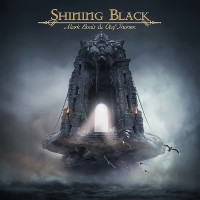 Top