The 2023 Heavy Harmonies Donation Drive!
Back around again: The annual donation drive to cover the site expenses for the year. It will run through October 31, details over on the Heavy Harmonies Forum.
Every donation helps, no matter how small. If you can't afford $20 for the year, give $10. If you can't afford $10, give $5. It's just once a year and keeps the lights on.
Thank you for supporting Heavy Harmonies!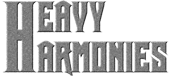 ---
Site Login
Message Board!
---
Newest Additions
Newest Comments
Audio Samples
Top 100 Rated CDs
Band Homepages
Cover Songs
Submit CDs to HH
Music Genres at HH
Links
Soundtrack Reference
---
Best CDs of 2022

Best CDs of 2021
Best CDs of 2020
Best CDs of 2019
Best CDs of 2018
Best CDs of 2017
Best CDs of 2016
Best CDs of 2015
Best CDs of 2014
Best CDs of 2013
Best CDs of 2012
Best CDs of 2011
Best CDs of 2010
Best CDs of 2009
Best CDs of 2008
Best CDs of 2007
Best CDs of 2006
Best CDs of 2005
Best CDs of 2004
Best CDs of 2003
Best CDs of 2002
Ultrasound 2001
Ultrasound 2000
---
About the Site
Donors
Site Contributors
My CD Collection
---
View Bands by Genre:
Pop AOR / Westcoast (443)
Melodic Rock / AOR (2168)
80s Hard Rock (4821)
Modern Hard Rock (249)
Sleaze Glam (790)
Melodic Metal (819)
Prog Rock (304)
Southern or Blues Rock (169)
Instrumental Wizards (191)

Search ALL of Heavy Harmonies:
Search specific categories:
THE Hard Rock and AOR Reference on the Internet!
Bands: 9956 CDS: 23829 Songs: 282667
#s A B C D E F G H I J K L M N O P Q R S T U V W X Y Z
Compilations Soundtracks Tributes
Hard Rock and AOR Bands - A
Click on an band or musician's name to bring up their discography page, which will contain album covers from all of their CDs, and pages about each individual CD, with band members, song names, band webpages, Ebay data, and reviewer comments.
Click on a flag icon to see a list of all of the hard rock, AOR, and melodic metal bands and musicians here at Heavy Harmonies from that country.
Country
Artist
Genre

---

A Foot In Cold Water
AOR /
Melodic Rock
A Life Divided

Modern Hard Rock

A New Revenge

80s Hard Rock

A New Tomorrow

Modern Hard Rock

A Perfect Day

80s Hard Rock

A Rising Force

80s Hard Rock

A Touch of Class
AOR /
Melodic Rock
A'La Rock

80s Hard Rock

A-Z

Melodic Metal

A.C.T

Prog Rock

A.J. Mharyo

80s Hard Rock

A.K.A
AOR /
Melodic Rock
A.L.I.

80s Hard Rock

A.R.E.N.A.

Melodic Metal

A.S.A.P.

80s Hard Rock

A.Z.R.O.

80s Hard Rock

AB/CD

80s Hard Rock

AC Angry

80s Hard Rock

AC/DC

80s Hard Rock

AD
Pop AOR /
Westcoast
AIIR

Instrumental Wizards

AKA
AOR /
Melodic Rock
AKA

80s Hard Rock

ALTZI

80s Hard Rock

AM/PM
Pop AOR /
Westcoast
AM:PM
AOR /
Melodic Rock
AMH

80s Hard Rock

AOR
Pop AOR /
Westcoast
ARGI
AOR /
Melodic Rock
AZ.U.R

80s Hard Rock

Aaron Buchanan And The Cult Classics

80s Hard Rock

Jay Aaron
AOR /
Melodic Rock
Lee Aaron

80s Hard Rock

Abandoned

80s Hard Rock

Abigail
AOR /
Melodic Rock
Ablaze

80s Hard Rock

About Us

80s Hard Rock

Abraham And The Tribe

80s Hard Rock

Abraxas
AOR /
Melodic Rock
Absolute Steel

80s Hard Rock

Absolute Zero
AOR /
Melodic Rock
Absolutely
AOR /
Melodic Rock
Acacia Avenue
AOR /
Melodic Rock
Accelerator

80s Hard Rock

Acceptance of Life
Pop AOR /
Westcoast
Accept

Melodic Metal

Accomplice

Prog Rock

Ace Lane

80s Hard Rock

Ace Monroe

80s Hard Rock

Aces High
AOR /
Melodic Rock
Aces Wild

80s Hard Rock

Aces

Sleaze Glam

Acid Love Bites

Sleaze Glam

Acid Tongue

80s Hard Rock

Acres Wild

Melodic Metal

Acrided

80s Hard Rock

Acron

80s Hard Rock

Action

80s Hard Rock

The Action
AOR /
Melodic Rock
Action
AOR /
Melodic Rock
Active

80s Hard Rock

Acute Mind

Prog Rock

Adam Bomb

Sleaze Glam

Adam's Apples

80s Hard Rock

Bryan Adams
AOR /
Melodic Rock
Adam

80s Hard Rock

Jone Addic
AOR /
Melodic Rock
Addiction For Destruction

80s Hard Rock

The Addiction
AOR /
Melodic Rock
Adelitas Way

Modern Hard Rock

Adellaide
AOR /
Melodic Rock
Adler's Appetite

80s Hard Rock

Adler

80s Hard Rock

Adrenalin

80s Hard Rock

Adrenalin Kick

Melodic Metal

Adrenaline 101

80s Hard Rock

Adrenaline Factor

80s Hard Rock

Adrenaline Kings

80s Hard Rock

Adrenaline Rush

80s Hard Rock

Adrenalin
AOR /
Melodic Rock
Adrenalize

80s Hard Rock

Adrian Dodz

80s Hard Rock

AdrianGale

80s Hard Rock

Aeon Zen

Prog Rock

Aerial

80s Hard Rock

Aerial View

Prog Rock

Aerial
AOR /
Melodic Rock
Aeroblus

Southern Rock

Aerodyne

Melodic Metal

Aerosmith

80s Hard Rock

Aesthesia

80s Hard Rock

Aesthesia

80s Hard Rock

The Affair
AOR /
Melodic Rock
Affaire

Sleaze Glam

Affair

80s Hard Rock

After Adam
AOR /
Melodic Rock
After All
Pop AOR /
Westcoast
After Hours
AOR /
Melodic Rock
After Shokk

80s Hard Rock

After the Fall
AOR /
Melodic Rock
AfterDreams

Melodic Metal

Afterlife

Melodic Metal

Afterlife

80s Hard Rock

Afterlife

80s Hard Rock

Aftermath

Melodic Metal

Aftershocker

80s Hard Rock

Aftershok

Melodic Metal

Against All Will

Modern Hard Rock

Age Of Faith
Pop AOR /
Westcoast
Age Sten Nilsen's Ammunition

80s Hard Rock

Age of Reflection
AOR /
Melodic Rock
Agenda

80s Hard Rock

Agent X

80s Hard Rock

Agentz

80s Hard Rock

Agent
AOR /
Melodic Rock
Agnes Stone
AOR /
Melodic Rock
Agnes

Melodic Metal

Agora

Prog Rock

Ahola

Modern Hard Rock

Aidean
AOR /
Melodic Rock
Ailafar
AOR /
Melodic Rock
Ain't Dead Yet

80s Hard Rock

Aina
AOR /
Melodic Rock
Air Pavilion

80s Hard Rock

Air Raid

Melodic Metal

Air Raid
AOR /
Melodic Rock
AirTrain

80s Hard Rock

Airborne

Melodic Metal

Airborne
AOR /
Melodic Rock
Airborn
AOR /
Melodic Rock
Airbound
AOR /
Melodic Rock
Airbourne

80s Hard Rock

Don Airey

Prog Rock

Airkraft

80s Hard Rock

Airless
AOR /
Melodic Rock
Airplay
Pop AOR /
Westcoast
Airrace
AOR /
Melodic Rock
Airstream
AOR /
Melodic Rock
Airstrike

Melodic Metal

Airtime

80s Hard Rock

Aka Lance
AOR /
Melodic Rock
Akela
AOR /
Melodic Rock
Akiba Music
AOR /
Melodic Rock
Akira Kajiyama Joe Lynn Turner

80s Hard Rock

Alakran

Sleaze Glam

Paul Alan
Pop AOR /
Westcoast
Alannah
AOR /
Melodic Rock
The Alarm

80s Hard Rock

Alaska

80s Hard Rock

Albatross

80s Hard Rock

Albert Fayth
AOR /
Melodic Rock
Alcatrazz

80s Hard Rock

Alchemy

80s Hard Rock

Alcoholica

80s Hard Rock

Ray Alder

Prog Rock

Doug Aldrich

Instrumental Wizards

Alessandro Del Vecchio And Friends
AOR /
Melodic Rock
Alessi
Pop AOR /
Westcoast
Aleste

80s Hard Rock

The Alex Parche Project

80s Hard Rock

Alex and Co.

Melodic Metal

Sam Alex
AOR /
Melodic Rock
Alexa
AOR /
Melodic Rock
Alexis

80s Hard Rock

Alexis
AOR /
Melodic Rock
Alfonzetti

Melodic Metal

The AliCat Project

Sleaze Glam

Aliados
AOR /
Melodic Rock
Alianza
AOR /
Melodic Rock
Alias

Melodic Metal

Alias Mangler

Melodic Metal

Alias
AOR /
Melodic Rock
Alibi

80s Hard Rock

Alibi

80s Hard Rock

Alibi

80s Hard Rock

Alibi
AOR /
Melodic Rock
Alicate

80s Hard Rock

Alice 'N Thunderland

Melodic Metal

Alien
AOR /
Melodic Rock
Alien Force

Melodic Metal

Alien's Birthday

80s Hard Rock

Alien
AOR /
Melodic Rock
Alirio

80s Hard Rock

Alkatrazz

Melodic Metal

All 4 1
AOR /
Melodic Rock
All Eyes
AOR /
Melodic Rock
All Fools Day

Modern Hard Rock

All For The King

80s Hard Rock

All I Know
AOR /
Melodic Rock
All My Shadows

Melodic Metal

Allegiance
AOR /
Melodic Rock
Allen - Lande

Melodic Metal

Allen / Olzon

Melodic Metal

Allen Collins Band

Southern Rock

Jamie Allen

80s Hard Rock

Alleycat Scratch

Sleaze Glam

Alleycat Smile

80s Hard Rock

Alleycatz

80s Hard Rock

Alliance
AOR /
Melodic Rock
Alliance

80s Hard Rock

Alliance
AOR /
Melodic Rock
Alliance
AOR /
Melodic Rock
Allied Forces
AOR /
Melodic Rock
Allied Nation
AOR /
Melodic Rock
Allies
Pop AOR /
Westcoast
Alligator Stew

Southern Rock

Allison
AOR /
Melodic Rock
The Allman Brothers Band

Southern Rock

Allying Cry

80s Hard Rock

The Almighty

80s Hard Rock

Almost Human
AOR /
Melodic Rock
Almost Human

80s Hard Rock

Alpha Centauri
AOR /
Melodic Rock
Alpha Mountain

80s Hard Rock

Alpha Souls

80s Hard Rock

Alpha
AOR /
Melodic Rock
Alta Reign

Modern Hard Rock

Altar Boys
Pop AOR /
Westcoast
Altaria

Melodic Metal

Alter Bridge

Modern Hard Rock

Alter Eden

80s Hard Rock

Altered State

Prog Rock

AlternativA
AOR /
Melodic Rock
Altura

Prog Rock

Alyson Avenue
AOR /
Melodic Rock
Alyze

80s Hard Rock

Amalgama

80s Hard Rock

Amanda Somerville's Trillion

Melodic Metal

Amaran's Plight

Prog Rock

Amaranthe

Melodic Metal

Amaro
AOR /
Melodic Rock
Amaze Me
AOR /
Melodic Rock
Amazone
AOR /
Melodic Rock
Ambition
AOR /
Melodic Rock
Amboaje
AOR /
Melodic Rock
Ambrosia
Pop AOR /
Westcoast
Ambush

Melodic Metal

Ambush

80s Hard Rock

Amen
AOR /
Melodic Rock
Americade

80s Hard Rock

American Angel

80s Hard Rock

American Anthem

80s Hard Rock

American Bang

Southern Rock

American Bombshell

80s Hard Rock

American Crush

80s Hard Rock

American Dog

80s Hard Rock

American Greed

80s Hard Rock

American Heartbreak

Sleaze Glam

American Jetset

Sleaze Glam

American Mafia

80s Hard Rock

American Minor

80s Hard Rock

American Motherload

80s Hard Rock

American Noise
AOR /
Melodic Rock
American Pearl

Sleaze Glam

American Rebel Soul

80s Hard Rock

American Scream

80s Hard Rock

American Sugar Bitch

Sleaze Glam

American Tears
AOR /
Melodic Rock
Amethyst

Melodic Metal

Amethyst

80s Hard Rock

Amgermain Cross

80s Hard Rock
Country
Artist
Genre

---

Ammotrack

Melodic Metal

Ammouri

80s Hard Rock

Among Thieves
AOR /
Melodic Rock
Amoral

Melodic Metal

The Amorettes

80s Hard Rock

Ampage

80s Hard Rock

Amsterdam

80s Hard Rock

AmuZeum

Prog Rock

Anatomic

80s Hard Rock

Ancara

80s Hard Rock

Anchor Lane

80s Hard Rock

Ancient Vision

80s Hard Rock

Andersen - Laine - Readman

80s Hard Rock

André Andersen

Prog Rock

Soren Andersen

80s Hard Rock

Anderson / Stolt

Prog Rock

Anderson Bruford Wakeman Howe

Prog Rock

Angry Anderson

80s Hard Rock

Kerri Anderson
AOR /
Melodic Rock
Michael Anderson
AOR /
Melodic Rock
Steven Anderson

Instrumental Wizards

The Andersson Mills Project

80s Hard Rock

Daniel Andersson
Pop AOR /
Westcoast
Andi Deris And The Bad Bankers

80s Hard Rock

Andrew W.K.

80s Hard Rock

Androids

80s Hard Rock

Andy Baum and the Trix
Pop AOR /
Westcoast
Andy Rocks

80s Hard Rock

Andy Scott's Sweet

80s Hard Rock

Andy Wells Band
Pop AOR /
Westcoast
Anexxe

80s Hard Rock

Angel

Melodic Metal

Angel Eazy

80s Hard Rock

Angel Edge
AOR /
Melodic Rock
Angel Heart

Melodic Metal

Angel Heart

80s Hard Rock

Angel House

80s Hard Rock

Angel King

80s Hard Rock

Angel X

80s Hard Rock

Angel of Mercy - Marc Anthony
AOR /
Melodic Rock
Julian Angel

80s Hard Rock

Angela and the Rude
AOR /
Melodic Rock
Angeles

80s Hard Rock

Angelheart
AOR /
Melodic Rock
Angelic Force

Melodic Metal

Angelica
AOR /
Melodic Rock
Angelica
AOR /
Melodic Rock
Angeline

80s Hard Rock

Angels From Angel City

80s Hard Rock

Angels in Vein

80s Hard Rock

Angels or Kings
AOR /
Melodic Rock
Angelstorm

80s Hard Rock

Angelvette

80s Hard Rock

Angel

80s Hard Rock

Angry Tears

80s Hard Rock

Ani Lo. Projekt

Prog Rock

Aniday

80s Hard Rock

Animal Bag

80s Hard Rock

Animal Drive

80s Hard Rock

Animal Scrape

Modern Hard Rock

Animator

Prog Rock

Anjos Da Noite

80s Hard Rock

Annex

Prog Rock

Annica
AOR /
Melodic Rock
Another Carnival

80s Hard Rock

Another Colour
AOR /
Melodic Rock
The Answer
AOR /
Melodic Rock
Antares

Melodic Metal

Antares

Melodic Metal

Chris Antblad
AOR /
Melodic Rock
Anthem

80s Hard Rock

Anthony and The Anamals
AOR /
Melodic Rock
Antics
AOR /
Melodic Rock
Antix

80s Hard Rock

Antix III

80s Hard Rock

Antix

80s Hard Rock

Tone Antone
AOR /
Melodic Rock
Rich Antonelli

Instrumental Wizards

Antyx

80s Hard Rock

Anxiety

80s Hard Rock

Anxious
AOR /
Melodic Rock
Any Day Now
AOR /
Melodic Rock
Ape

Melodic Metal

Apocalypse

Melodic Metal

Apocalyptic Lovers

80s Hard Rock

Apollo

Melodic Metal

Apostle
AOR /
Melodic Rock
Apostle

80s Hard Rock

Appearance Of Nothing

Prog Rock

Appice

80s Hard Rock

April 16th

80s Hard Rock

April Wine
AOR /
Melodic Rock
Aprilz Fool

80s Hard Rock

Aquila
Pop AOR /
Westcoast
Arabia

80s Hard Rock

Arazmo

80s Hard Rock

Arc Angels

Southern Rock

Arc Angel
AOR /
Melodic Rock
Arc of Life

Prog Rock

Arcade

80s Hard Rock

Arcana Kings
AOR /
Melodic Rock
Arcara

80s Hard Rock

Arch Rival

Melodic Metal

Archange

80s Hard Rock

Archer / Scallan

80s Hard Rock

Laurence Archer

80s Hard Rock

Reuben Archer

80s Hard Rock

Steve Archer
Pop AOR /
Westcoast
Archon Angel

Melodic Metal

Arctic Rain

80s Hard Rock

Ardours

Modern Hard Rock

Area

Melodic Metal

Arena
AOR /
Melodic Rock
Arena

80s Hard Rock

Arena

Prog Rock

Aria

80s Hard Rock

Aries
AOR /
Melodic Rock
Arion

Melodic Metal

Arion
AOR /
Melodic Rock
Aris
AOR /
Melodic Rock
Arjen Lucassen's Supersonic Revolution

Prog Rock

Arkado
AOR /
Melodic Rock
Ark

Prog Rock

Armada

80s Hard Rock

Armageddon Roxx

80s Hard Rock

Armed Forces

Melodic Metal

Armonight

80s Hard Rock

Armor of God

80s Hard Rock

Arnt Rye
AOR /
Melodic Rock
Arrest

Melodic Metal

Arrezt

80s Hard Rock

Arrival
AOR /
Melodic Rock
Arrival
AOR /
Melodic Rock
Arrival

80s Hard Rock

Arrival
AOR /
Melodic Rock
The Arrows
AOR /
Melodic Rock
Ars Nova

Prog Rock

Arsenal

80s Hard Rock

Arsin

80s Hard Rock

Arson

80s Hard Rock

Art Nation
AOR /
Melodic Rock
Art Of Anarchy

80s Hard Rock

Art Of Dying

Modern Hard Rock

Art Rebellion

Prog Rock

Art of Illusion
AOR /
Melodic Rock
Artension

Prog Rock

Arthur Kill

80s Hard Rock

Arthurs Museum

80s Hard Rock

Arti Tisi
AOR /
Melodic Rock
Artica
AOR /
Melodic Rock
Artificial Agent

80s Hard Rock

The Artimus Pyle Band

Southern Rock

Artimus Pyle

Southern Rock

As Lions

Modern Hard Rock

Ashanale

80s Hard Rock

Ashba

Instrumental Wizards

AshenMoon

Modern Hard Rock

Asher

80s Hard Rock

Ashes To Ashes

80s Hard Rock

Ashes and Diamonds
Pop AOR /
Westcoast
Ashrain

Melodic Metal

Ashton
AOR /
Melodic Rock
Asia
AOR /
Melodic Rock
Ask A Stranger
Pop AOR /
Westcoast
Ask Alice

80s Hard Rock

Askari

80s Hard Rock

Asphalt Ballet

Melodic Metal

Asphalt Horsemen

Southern Rock

Asphalt Valentine

80s Hard Rock

Assassin

80s Hard Rock

Assassin

Melodic Metal

Assassin

Melodic Metal

Assassin

80s Hard Rock

Astrakhan

Prog Rock

Astral Doors

Melodic Metal

Astra

80s Hard Rock

Astro Lanes

80s Hard Rock

Astronomy

Prog Rock

Asylum Suite

80s Hard Rock

At The Movies

80s Hard Rock

Atello

80s Hard Rock

Aterial

80s Hard Rock

Athen Rye
AOR /
Melodic Rock
Athenaeum

80s Hard Rock

Dave Atherton

Instrumental Wizards

Derek Atherton
AOR /
Melodic Rock
Ronnie Atkins

80s Hard Rock

Atlanta Rhythm Section

Southern Rock

Atlantic
AOR /
Melodic Rock
Atlantis Airport
AOR /
Melodic Rock
Atlas
AOR /
Melodic Rock
Atlas

80s Hard Rock

Atmosfear

80s Hard Rock

Atom Smash

Modern Hard Rock

Atomic Angel

80s Hard Rock

Atomic Blonde

Modern Hard Rock

Atomic Blue

80s Hard Rock

Atomic Fantasy

Sleaze Glam

Atomic Fury

80s Hard Rock

Atomic Playboyz

Sleaze Glam

Atomic Shelter

80s Hard Rock

Atomic Up

Sleaze Glam

Atomik Cocktail

Melodic Metal

Atro

Melodic Metal

Atsushi Yokozeki Project

Instrumental Wizards

Atticus Fault
AOR /
Melodic Rock
Attomik

80s Hard Rock

Attraction 65
AOR /
Melodic Rock
Attraction

80s Hard Rock

Audio Mob

80s Hard Rock

Audio Porn

Modern Hard Rock

Audiophile

Modern Hard Rock

Audiovision

80s Hard Rock

Audrey Horne

80s Hard Rock

Steve Augeri
AOR /
Melodic Rock
August Redmoon

80s Hard Rock

Auras
AOR /
Melodic Rock
Aura

Sleaze Glam

Aurora

80s Hard Rock

Austin Gold

80s Hard Rock

Authority
AOR /
Melodic Rock
Autodrive
AOR /
Melodic Rock
Autograf
AOR /
Melodic Rock
Autograph

80s Hard Rock

Automan C.A.

80s Hard Rock

The Automatix
AOR /
Melodic Rock
Autumn's Child
AOR /
Melodic Rock
Avacost

Prog Rock

Avalon
AOR /
Melodic Rock
Avalon
AOR /
Melodic Rock
Avalon
AOR /
Melodic Rock
Avalon
AOR /
Melodic Rock
Avalon

Prog Rock

Avaria
Pop AOR /
Westcoast
Avenida

80s Hard Rock

Avenue Talk
AOR /
Melodic Rock
Average Joe

80s Hard Rock

Avian

Melodic Metal

Aviary
AOR /
Melodic Rock
Aviator Shades

80s Hard Rock

Aviator
AOR /
Melodic Rock
Avion
AOR /
Melodic Rock
The Awful Truth

Melodic Metal

Awol

80s Hard Rock

Awol
AOR /
Melodic Rock
Axat

Melodic Metal

Ted Axe

80s Hard Rock

Axe
AOR /
Melodic Rock
Axia

80s Hard Rock

Axis

80s Hard Rock

Axminster

80s Hard Rock

Axtasy

80s Hard Rock

Axtasy

80s Hard Rock

Axtion

80s Hard Rock

Axton

Melodic Metal

Axxis

80s Hard Rock

Ayax

80s Hard Rock

Ayreon

Prog Rock

Azazel

80s Hard Rock

Aztec Jade

Prog Rock

Azz

Sleaze Glam
Latest Audio Samples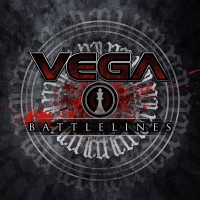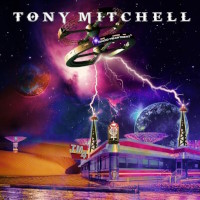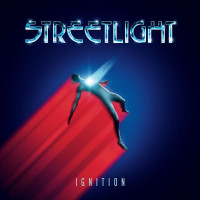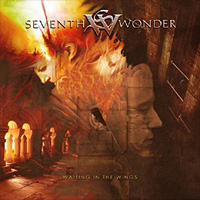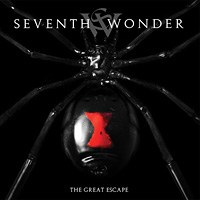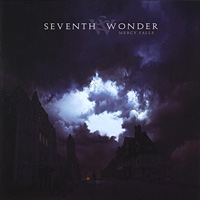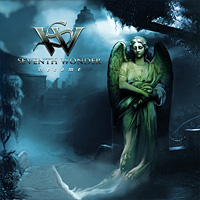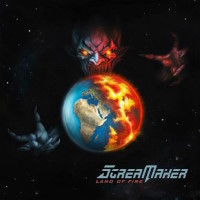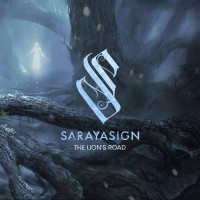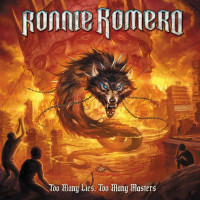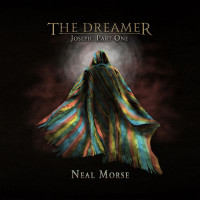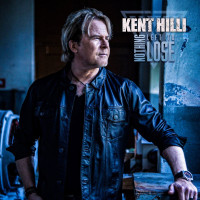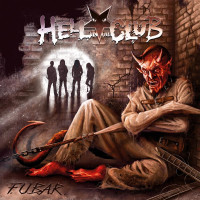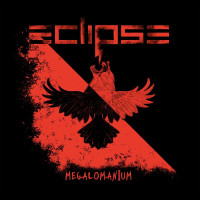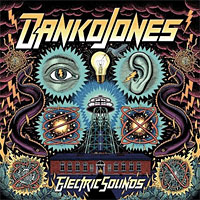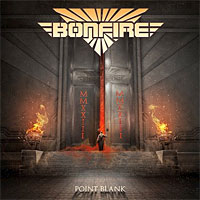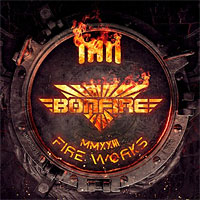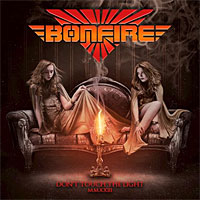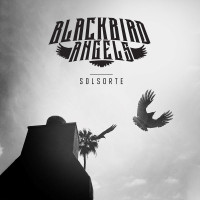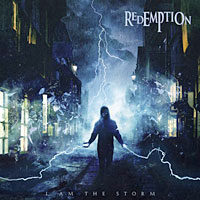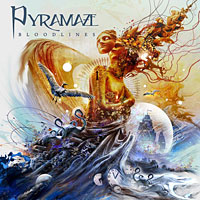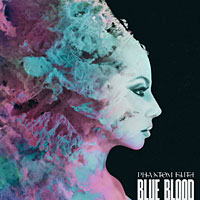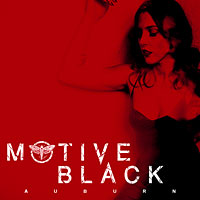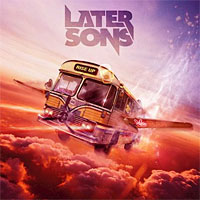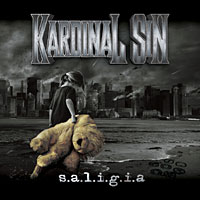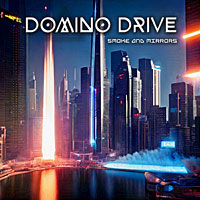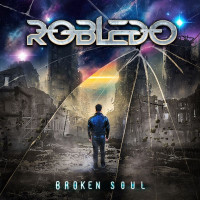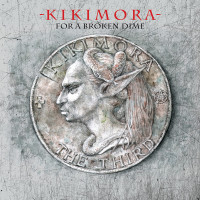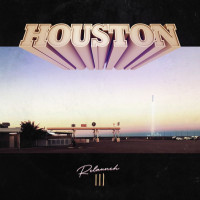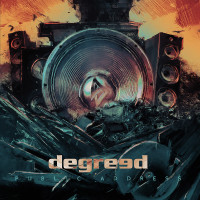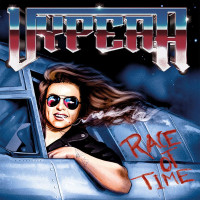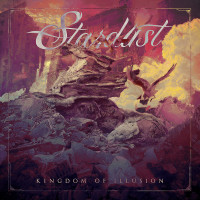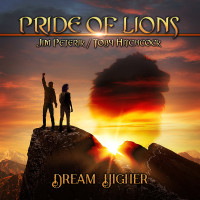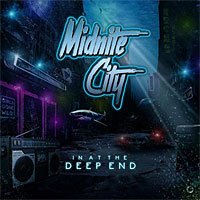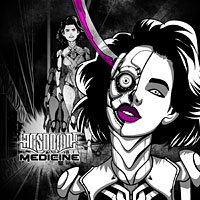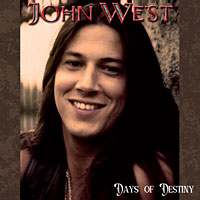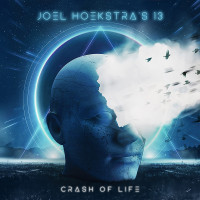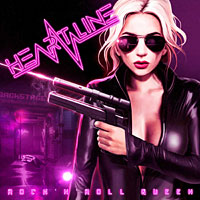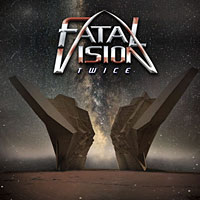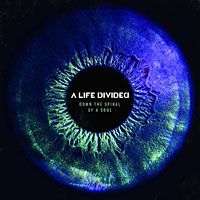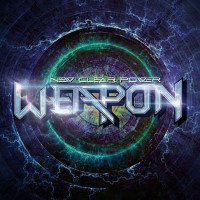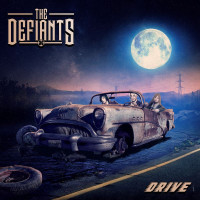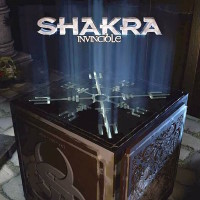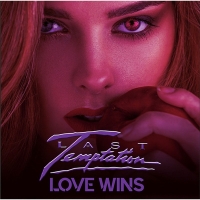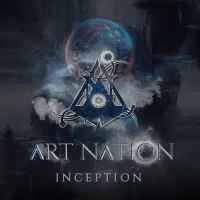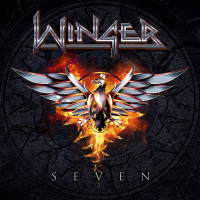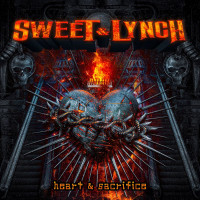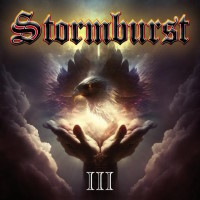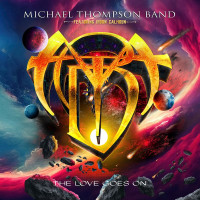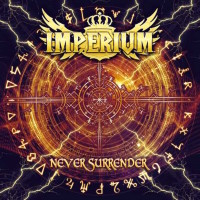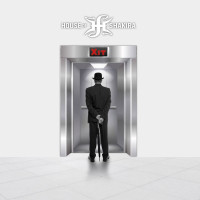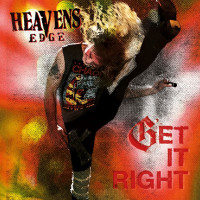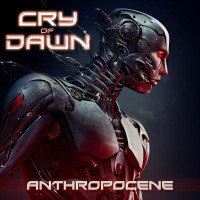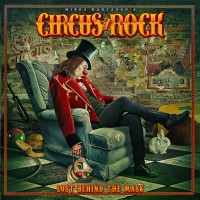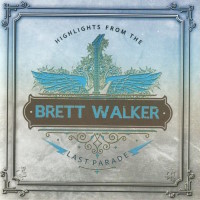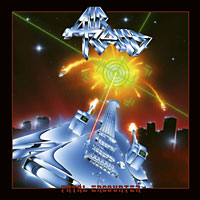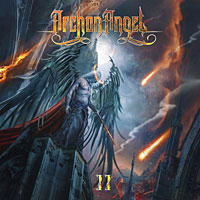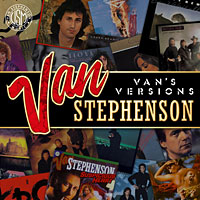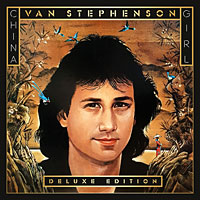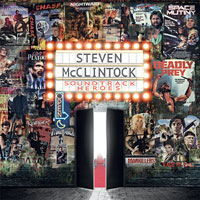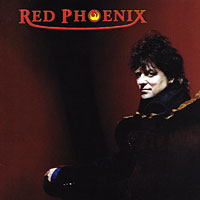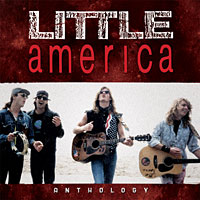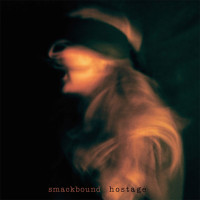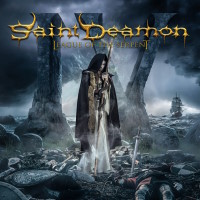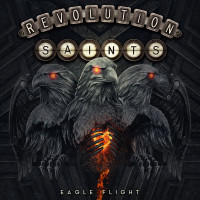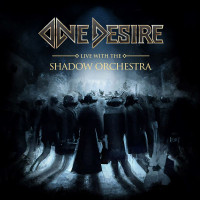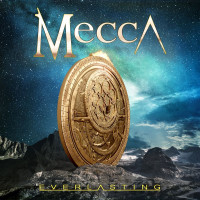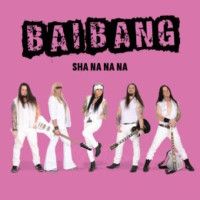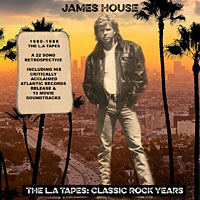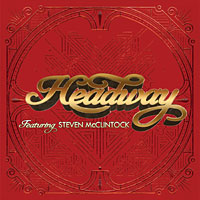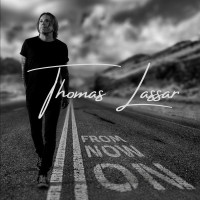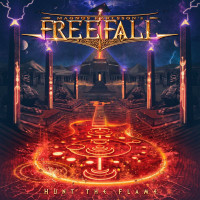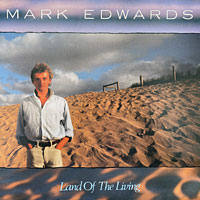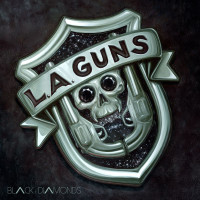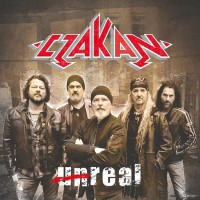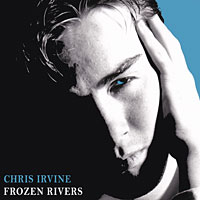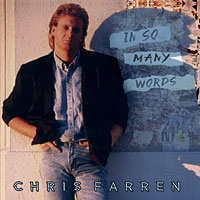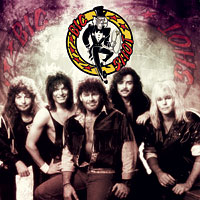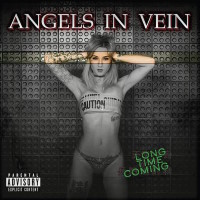 Top